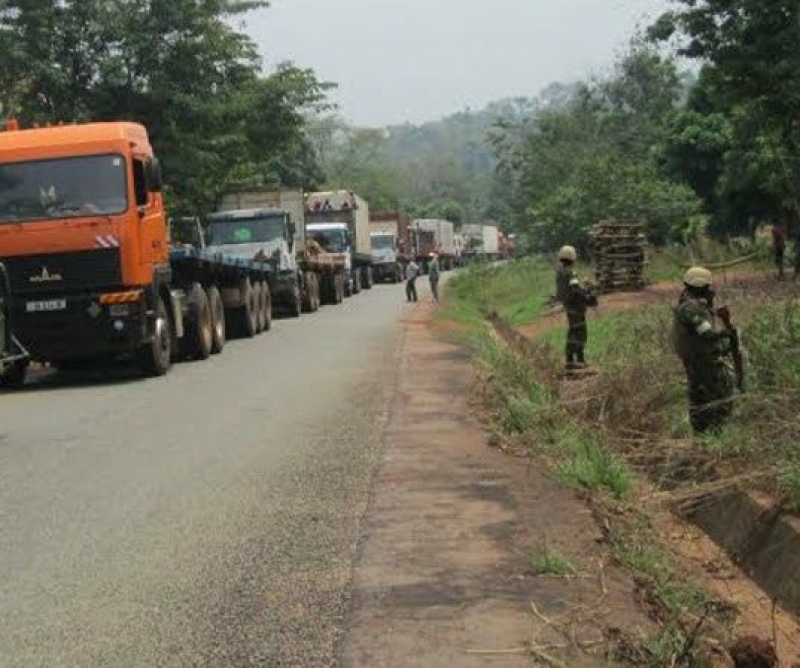 Transporters along the Douala-N'djamena corridor have stopped working, after measures taken by government to stop exploitations by numerous checkpoints along the road, continue to exist.
A strike action was announced last week, but Transporters were reassured by the Governor of the East region that all these checkpoints will be reduced.
Mr. Grégoire Mvongo, during a working session with the members of the ad-hoc committee in-charge of the Douala-N'Djamena corridor, including his Senior Divisional Officers, ordered them to call their forces to order and reduce these checkpoints on the Douala-Bangui and Douala-N'djamena corridors.
The Union of Land Transporters of Cameroon over the weekend, assured these transporters that all difficulties faced by them have Ben thrashed. These comes after the minister of Labour and Social Security, Trade and Transport held talks with representatives of transporters in Yaoundé last week.
However, for those who tried using the corridor since this week started, have confirmed nothing has changed, reason why their strike would continue. Reports say trucks loaded with goods have been abandoned along the road.
A recent report on the corridor from the African Development Bank(AfDB) and published last April 2019, it was revealed that over 60 checkpoints exist along the 1500km road, and the existing agreement provides for 60% Cameroonian truck drivers and 40% Central African transporters by heavy duty trucks. But, according to the AfDB, only five Central African carriers operate on this axis. This implies, the remaining 4,995 are all Cameroonians.
The report further stated that each truck driver constantly paid FCFA 3500 and FCFA 5,500 each time they ply the road(close to 5000 ply the said road). This implies that the 4,995 Cameroonian truck drivers pay between FCFA 17.4M and FCFA 27.4M per trip even though there are no rest areas provided for transporters, thus increasing the risk of accidents.
Auteur: