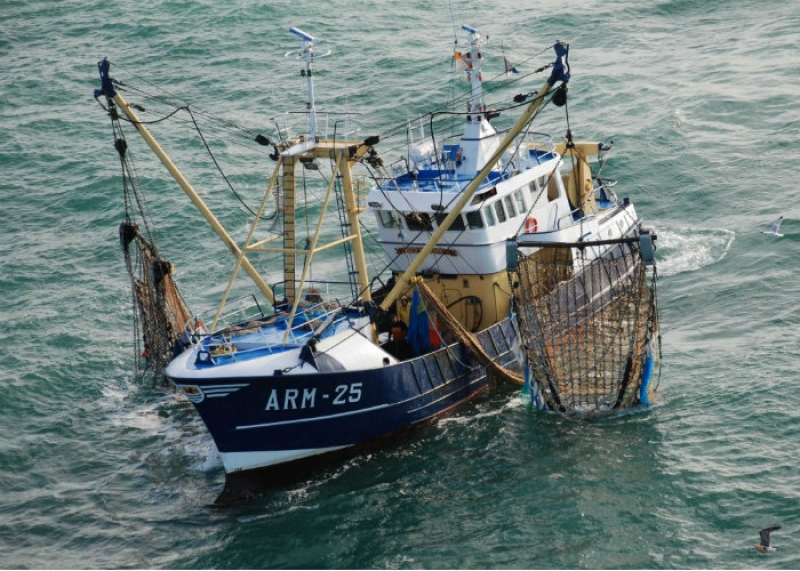 A visiting Maritime research fellow from Coventry University in England, has published a report on the fishing industry in Cameroon, which highlights the fact that the sector is plagued with largely hidden, or ignored fisheries crimes.
The researcher, Maurice Beseng after spending three years in conducting his research, said there exist an endemic problem of corruption, fraud and illegal exploitation of and trade in endangered marine species.
He also revealed there was a collaboration between the fishing sector and smuggling of contraband, weapons and immigrants. To him, if problem isn't tackled quickly, it would compromise government's efforts to raise income from taxes generated from the sector and will affect the livelihood of millions of people.
" I found that in both the industrial and artisanal sectors, fisheries crimes were perpetrated by a variety of stakeholders. These include senior government officials, fisheries officers, elites with stakes in industrial fishing companies, fishers and fish entrepreneurs.", highlighted Beseng
To him, most fishing crimes involving both nationals and foreigners, occur on both sea, government offices, fish landing sites, beach huts and coastal backwaters.
Concerned about corrupt practices in the sector, the Coventry University fellow said workers in the industry (particularly immigrants and children), were illegally recruitedinto the fisheries sector and most workers were made to work in deplorable conditions.
Corruption according to the protagonist, also allowed for the illegal exploitation of and trade in endangered and critically endangered marine species, such as dolphins and turtles. Of particular concern was the illegal trade in giant croaker fish bladder, which is a highly valued delicacy in China.
" I also found that the fisheries sector was used to commit transnational crimes, specifically to smuggle weapons, fuel, ivory, rice, fake bank notes and timber products. Most of this happened between Cameroon and Nigeria, Gabon and Equatorial Guinea.", he added.
He said boats were also used to traffic illegal immigrants between Nigeria and Cameroon, and from Cameroon to Equatorial Guinea and Gabon.
The report published on 'The Conversation Africa' on October 6, revealed that over 80% of documented 3,355 artisanal fishers are immigrants from Nigeria, Ghana, Benin and Togo, who operate from about 300 artisanal fishing ports along 402km coastline.
They are allowed to fish with three nautical miles off the coast. Artisanal fishers target fish such as bonga shad, sardinela, prawns and shrimp.
China on the other hand, carries out industrial fishing, in partnership with Nigerians and Cameroon fish entrepreneurs. They have license to commercially exploit fish stocks beyond three nautical miles of the coastline and their main targets are croakers, oysters and some species of shrimps.
Fishing in Cameroon makes up 1.8% of the country's estimated US$35 billion and employs more than 200 000 people.
Since 2015, fishers catch an average of 205 000 tons of fish each year. The industrial sector accounts for about 9 000 tons of this. However, illegal fishing in Cameroonian waters costs the country about FCFA 20 billion every year.
Cameroon has created several structures to curb corruption but the fishing industry according to the researcher needs more attention for the welfare of its economy and social development.