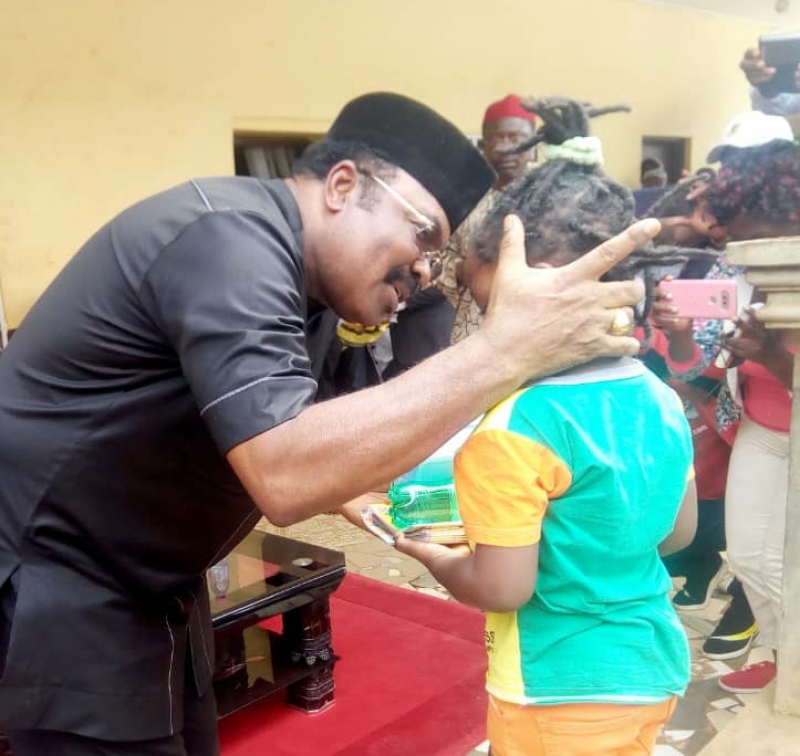 The Minister Delegate In charge of Commonwealth in the Ministry of External Relation, Mbayu Felix has called on parents in his native Old Town neighbourhood in Bamenda, not to jeopardise the future of children by refusing to grant their rights to education.
Addressing hundreds of children and parents at the ceremony on Saturday August 18, 2019, the Minister said children were meant to play and not hold guns on the streets to fight.
" As you see these children, if they don't go to school what will become of them. These children have been at home for three years, without going to school. Today, we have children who give birth at 15 years, we have children who have gone to the bushes, we have children who have become thieves, is this what we want from our children?", he questioned parents.
He urged them to fight poor government policies ( if there exist any), corruption, bad administrators through education and not otherwise.
" When we were kids, when there was a fight, the first thing we did was to protect the children, how come we are instead using children as our weapons??...I plead on all my brothers and sisters, that in as much as we are angry, let's leave the children to go to school. Let's teach our children how to play and not how to fight", he continued.
As a yearly event to recognise the efforts his late mother who died 44 years ago, made in sending him to school, Minister Mbayu has every year assembles hundreds of pupils and parents at his Old Town residence to hand over books to children, basic materials to parents and show support for his cherished sports discipline, Table Tennis as well as football.
Insisting on the need for education, the minister says with education, people are more tolerant and uphold principles of mutual respect.
" Education is universal human rights. Some people think if you don't send children to school, you are hurting the President, Minister.....When you don't send your child to school you are hurting your child", he concluded.