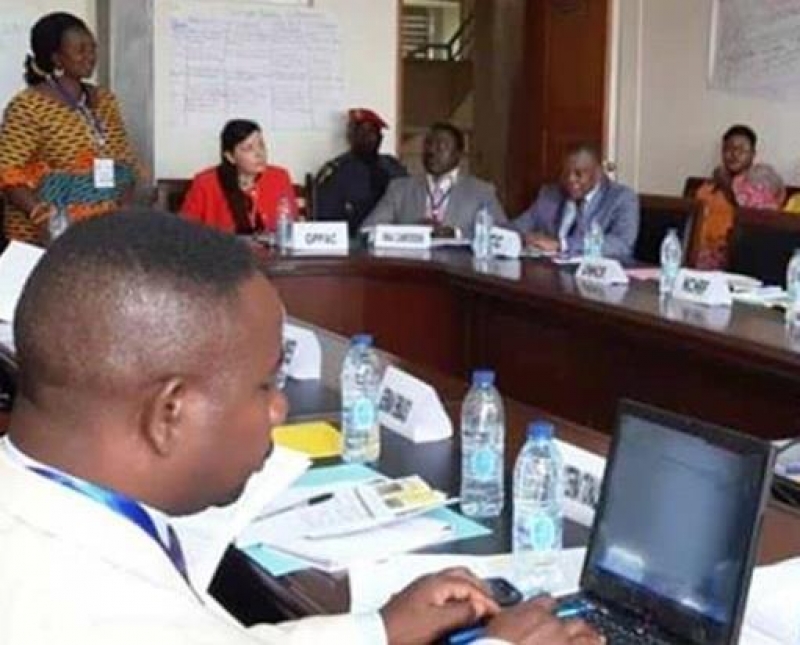 The Executive Director of Women in Alternative Action, WAA Cameroon, Justine Kwachu Kumche has warned the government that "if the socio-political crisis in the country is not given a lasting solution, then, all efforts made by Cameroon towards attaining the Sustainable Developmen t Goal 16 on peace, justice and inclusive institutions would be compromised."
She was speaking last May 15, 2019 at the Yaounde City Council hall at the close of a three-day validation workshop of WAA Cameroon-GPPAC report on SDG16 implementation in Cameroon within the framework of the voluntary national review of the UN SDG16.
Organized by WAA Cameroon with support from the Ministry of Foreign Affairs of the Netherlands and the Global Partnership for the Prevention of Armed Conflict, GPPAC, the workshop which brought together civil society leaders from conflict zones in the country was moderated by Kristina Miletic of GPPAC and attended by the President of the National Communication Council, Peter Essoka.
Participants noted with dismay that Cameroon has made very insignificant progress in the implementation of Sustainable Development Goal 16 due to a combination of political, socio-economic and institutional constraints. "Most members of the public are ignorant of the SDGs in general and the legal framework that covers the SDGs which are yet to be fully understood and successfully implemented. There is a situation of international compliant and internally defiant laws at the level of implementation in the country. Civil society space in the implantation of the 2030 SDGs agenda is restricted and constrained. Ongoing violent conflicts in the North West, South West and Far North are likely to compromise Cameroon's potential to attain the SDGs­­ 16+ by 2030." They said.
After findings on recruitment of youths into Boko Haram terrorist group in the Far North, they urged government to consider issues of recruitment an extremely complex picture including other factors linked to political and social exclusion dynamics, bad governance structures as well as religious and ethnic discrimination.
They concluded that "achieving the SDG16+ will demand much more than the implementation efforts currently underway in Cameroon and that it will require more focus on access to justice, inclusive governance and policies enhancing prospects for a peaceful Cameroon."