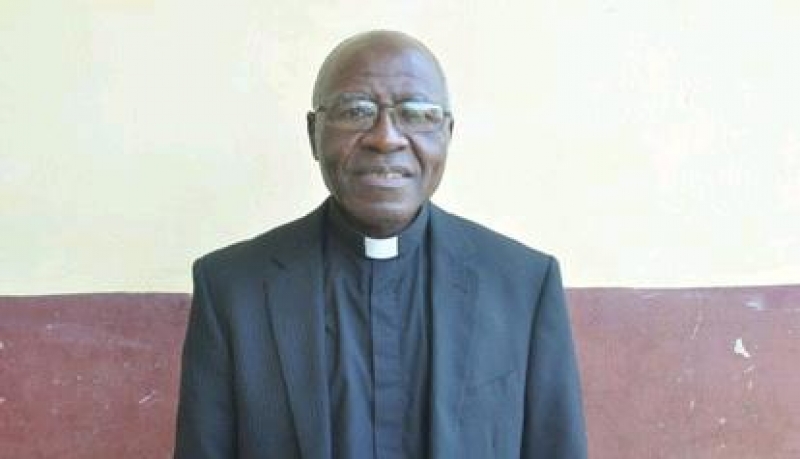 Some unidentified men dressed in black have on Monday April 30, 2018 kidnapped the Principal of St Bede's College in Ashing- Kom, Belo division in the North West region of Cameroon. Rev Fr Williams Neba was picked up at the school's chapel in the wee hours of Monday.
According to the guard on duty, the men, four in number and all dressed in black attire storm the premises around 5 am when Christians were heading for morning mass. They met him, the guard at the gate and told him that they did not come for him.
Reports say the men caught up with the Catechist who was about to ring the bell at the Christ King Parish in Fuli and took him where Rev. Fr Neba was preparing for morning mass.
They took the Principal and the Chaplain of the school, Fr Valentine Tatah outside the chapel before releasing the latter and took the former to an unknown destination.
Shortly after, Rev Fr William still in the hands of the captors called the Vice Principal of the school to let him know that he is doing fine.
According to reliable sources in the Church, the captors are demanding a total shut down of Saint Bede's College.
The Archbishop and Auxiliary of Bamenda, in collaboration with administration have been on the field since morning to access the situation.
This is the first time a Man of God is being kidnapped since the start of the Anglophone crisis in 2016.
It remains unclear who carried out the kidnap, but schools have become targets recently in the two Enlgish speaking regions for the past one week with at least three attacks perpetrated by unknwon men. No group fighting to restore the Southern Cameroon State, described as Secessionists, has claimed responsibility.