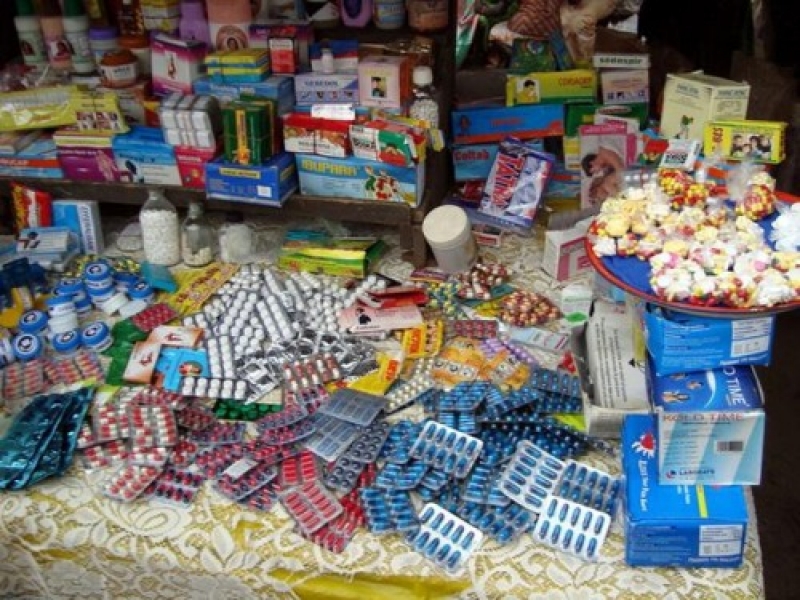 The African Synergy Against AIDS and Sufferings on Wednesday in Douala, launched an online campaign, to fight the illicit sale of medicine, alongside drug abuse.
The non- governmental organisation owned by First Lady Chantal Biya, hopes to impact the fight against roadside medication and drug abuse through digital means. Social media sites are expected to serve as a platform to send across factual messages against roadside medication, illicit sale of these medicines and drug abuse.
The Director of the synergy, Jean Stéphane Biatcha launched the campaign at Newbell in the presence of top administrative officials of the Littoral region. Mr. Biatcha regretted that 7 out of 10 drugs sold in Africa are fake. He said the First Lady's objective is to sensitize the population on side effects of these drugs, considered by many as cheap.
Dr. Hiag Prosper of the National Order of Pharmacists said the intervention of the African Synergy Against AIDS and Suffering, has come to boost up the fight they have been leading to push an end to this phenomenon.
The fight against roadside medication and how safe they are in Cameroon, continues to be a tough one. Many institutions had earlier been created to ensure the safety of medicines in Cameroon like the National Drug Quality Control and Evaluation Laboratory (LANACOME), for drug quality control, the National Central Supply of Essential Medicine agency (CENAME) for procurement and distribution of essential medicines with its regional network, are among the most important ones. Besides these, private-not-for-profit institutions like the Cameroon Baptist Health Services Board also procure, distribute and regulate medicines for their institutions.
Despite these, the fight has been proven futile due to lack of political will and the sub optimal capacity of state agencies to control the quality, safety and efficacy of medicines circulated in Cameroonian markets. Another reason citizens go for these drugs is because pharmacies have proven to be expensive. People would prefer to buy from roadsides than pharmacies. Trained health workers who are not employed, get into collaboration with business persons to sell cheap and unsafe drugs.
These however is expected to stop in Cameroon as the Chantal Biya synergy has shown dedication in the fight.