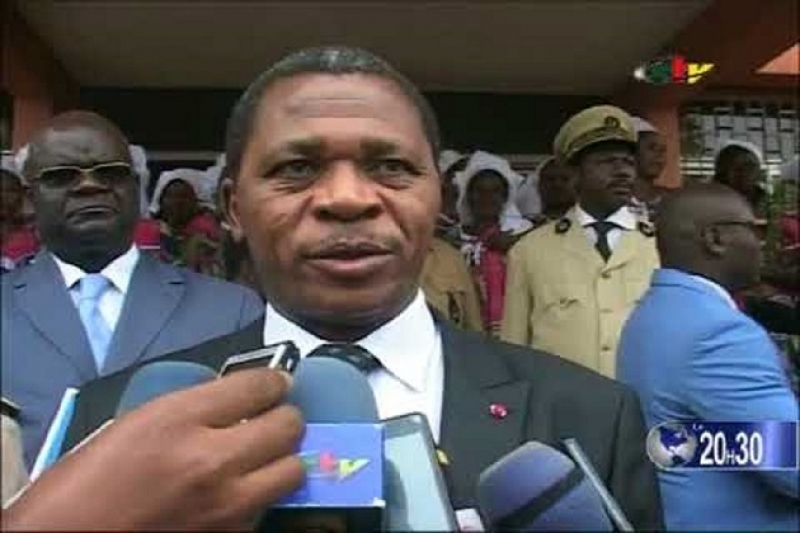 The distribution of relief materials to internally displaced persons in the North West region has witnessed a set back as some IDPs revealed that they were handed over blankets, without mattresses.
A distribution exercise took place at the governor's office on Friday, October 11, where the IDPs who showed up, questioned the absence of mattresses although during an official ceremony presided over by the Minister of Territorial Administration last month, they were made to believe that mattresses were amongst the things to be handed over them.
Over 400 IDPs who showed up on Friday's event, shouted to the top of their voices in an attempt to interrupt the speech presented by Governor Adolphe Lele Lafrique, questioning the absence of mattresses.
" I am so disappointed because, what actually brought me here was the mattress. This is because I don't have a mattress to sleep on with my children" said an IDP.
Another IDP lamented he and other members of his family have been sleeping on the floor and saw this opportunity as a breakthrough. Along with others, they received their aides from the Bamenda Regional Center for Humanitarian assistance without the mattresses.
The Sub Director of Civil Protection, Tchiente Gilbert said they were conscious of the fact that most of the IDPs are leaving in terrible conditions but would try to help them for now with what they got. " What the state can give is what is given", he insisted.
Meantime, not everyone sounded unsatisfied. To some others, half a bread is better than none.
"I have seen my friends collecting mattresses but I came here and could not be given a mattress. The rice and vegetable oil I have received today will help me a lot because I will not buy any of these items for some time. We are ten in the house", explained another IDP.
The government through North West governor, handed over basic household needs and foodstuffs such as 5kg of Rice, Tablets of Soap, about four litters of Vegetable Oil, Blankets, Buckets and Ten Thousand francs for transportation of the IDPs.