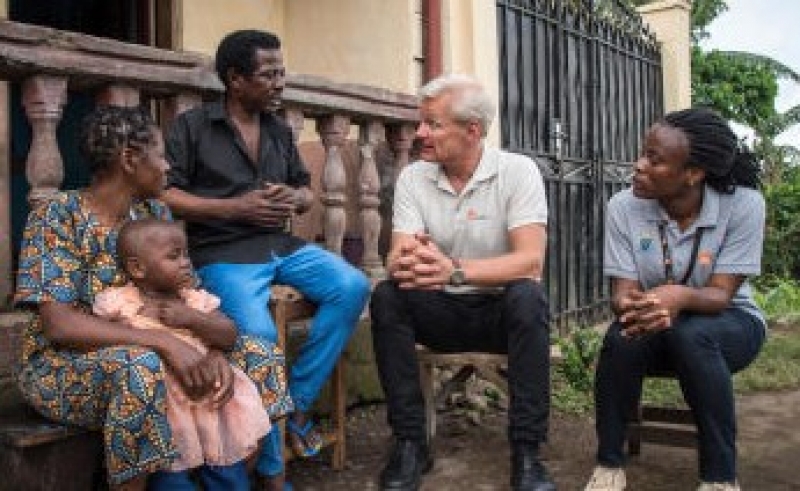 Jan Egeland, Secretary General of the Norwegian Refugee Council says they are alarmed by the soaring humanitarian needs in Cameroon's North West and South West Regions. He was speaking at the end of a visit to the restive South West region this week.
Hear him: "When brutal fighting displaces hundreds of thousands of civilians, it usually sets international alarm bells ringing. But this does not seem to apply to Cameroon. There is no mediation, no large relief programme, no media interest and little pressure on the parties to stop attacking civilians."

The Norwegian Refugee Council (NRC) observes that the crisis in the English-speaking parts of Cameroon started with peaceful protests in late 2016, but has escalated to a violent conflict between the government military and non-state armed groups. More than half a million people have fled their homes, according to figures from the UN.

"Hundreds of villages have been burnt, close to a million children are out of school, and tens of thousands are hiding in the bushes without any support. The international silence surrounding atrocities is as shocking as the untold stories are heart-breaking," said Egeland.

"A group of displaced and disillusioned women told me that they felt abandoned by the UN and international organizations. They asked me, what is Europe doing? Given that the country was first colonized by the Germans, then divided by Britain and France, they expect their former colonial masters to take some responsibility for the conflicts that the imported language and political barriers had caused."

Large rural communities have fled their fertile lands and now depend on urban relatives or humanitarian relief. But there is so far only a handful of aid organisations undertaking sizable relief programmes.

"We need to scale up the humanitarian response, and there is a need for independent reporting from the international media. But most of all, we urgently need stronger international diplomatic engagement to help solve the conflict. This could start with the parties sitting down to agree on how schools can reopen, so that a generation of children will no longer be deprived of education," Egeland said.

NRC says they are reaching out to conflict parties to better protect civilians and allow humanitarian organisations full and safe access to people in need.
Auteur: