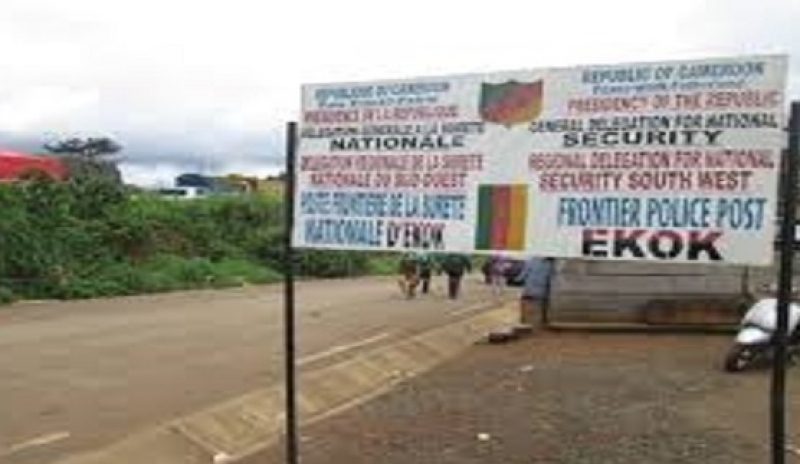 A source blocked at Ekok, neighbouring village to Nigeria in the South West region, after local Nigerian officials refused to grant them an entry pass into the West African nation.
Businesses persons, relatives who are heading to Nigeria for various reasons, have been told that the border will be closed for four weeks, although citizens from Nigeria, are allowed to cross over to their country.
" the control post doesn't issue pass again to Cameroonians crossing over to Nigeria", cried the source who spoke to Cameroon-info.net on Wednesday August 21,on the basis of anonymity.
On a mission to see a popular Man of God for spiritual issues in Nigeria, the source as well as many others are unable to enter Nigeria.
The activities of armed separatists in the North West and South West regions, has influenced the movement of business persona within the said road.
However, with a separatist ban placed on brewery products of Brasseries of Cameroon, had pushed business persons in the affected regions to buy more liquor from Nigeria.
The business, despite the risks involved have been described as luxurious as explains this business man who expressed fear the four weeks would affect sales.

" We buy drinks like hero, armour car from Nigeria and the business is booming. If the borders are closed, then its not good", he cried.
The Nigerian Consul in Cameroon has not issued any communiqué on the stakes yet, although some suggest it is as a result of threats given to Nigeria by some separatists.