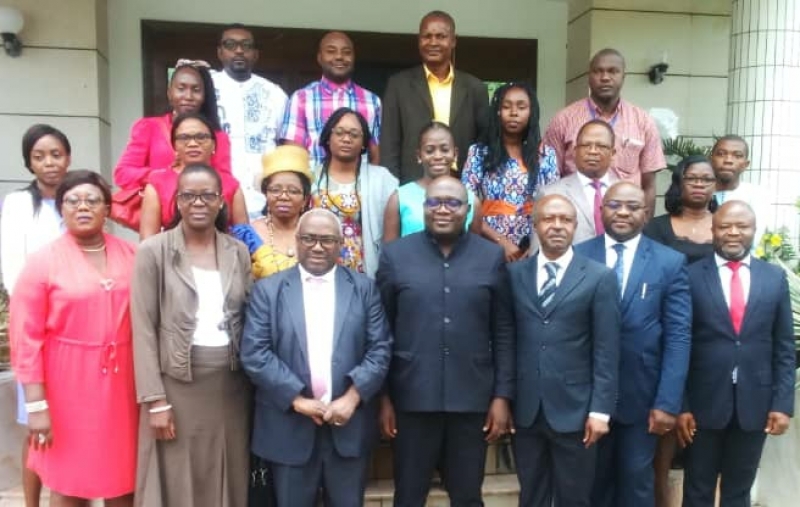 Cameroon Business cartel, GICAM , in collaboration with the International Work Office (known as BIT) is currently sensitising its members at a two day workshop on new strategies of promoting and implementing security and good health practices at the work place.
The initiative which began this Thursday June 13, at the structures headquarters in Bonanjo Douala, falls in line with objectives of the International Labour Organisation, which insists on promoting decent work at job sites.
According to organisers, statistics show that most companies with better security and health measures implemented at the work place, are successful and last long.
The security measures and health (which involves the fight against HIV/AIDS in the workplace is expected to improve productivity, reduce absences, reduce unforeseen circumstances amongst other advantages.
Talking on behalf of GICAM, the Vice Secretary, Kouete Vincent said it was important for companies to know the stakes and act on it with no waste of time.
" We are here to present to firms, health and security at the job site, the new tools elaborated by the Ministry of Labour and the International Labour Office, which will help to improve their capacity in tackling future health and security issues", said Mr. Kouete
A facilitator, Medical Doctor and Specialist in occupational health safety, Dr. Joseph Dieboue, dwelled more on the tools.
" One of the tools is for labour inspectors, the aim of this tool is to reinforce their labour capacity in occupational safety to help carry out inspection in their companies.
The second tool is for occupational safety and health committee in the companies. To improve working conditions", he said.
Following 2016 statistics from the National Insurance Fund on occupational health and safety, more than 2200 industrial accidents within companies were recorded and these companies lost more than FCFA 3.5 Billion on compensations.
Auteur: