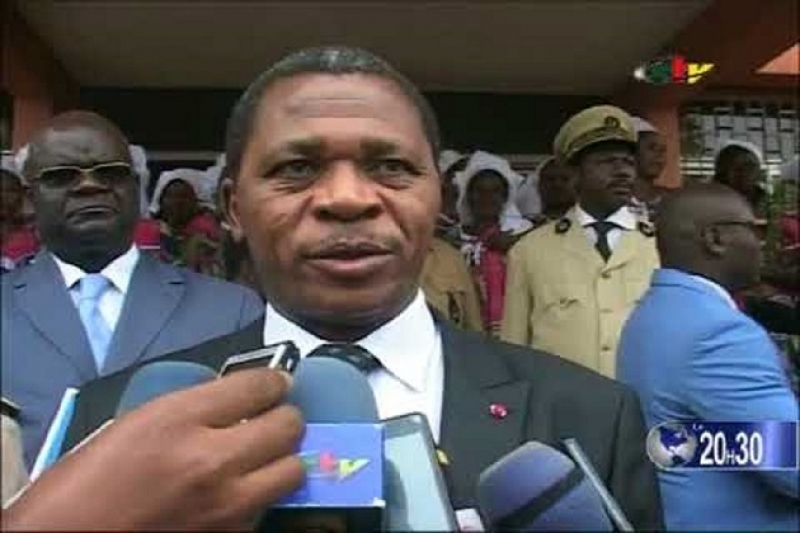 The Minister of Territorial Administration, Paul Atanga Nji, has rounded off a security meeting in Bamenda, North West region, where he ordered administrative authorities to do all possible odds to keep the region intact.
He made this calling during a security evaluation meeting in Bamenda, where he started by expressing the gratitude of President Paul Biya, towards administrative and security officials in the region, as they have continuously fought for peace to be restored in the crisis-torn region.
He revealed elections were around the corner and local administrative authoritives should assist Elections Cameroon (ELECAM), to ensure the restive region goes through a hitch-free electoral period.
Cameroonians are gearing towards an election that will see representatives of councils, parliaments and regional offices, voted into office after they enjoyed an extention of their mandates, twice.
In this vein Atanga Nji Paul requested all administrative and law enforcement officials deployed to the various divisions to take up their duties. He said their presence on the field would serve as encouragement for the internally displaced persons to return home.
He promised to transmit demands by both administrative and security officials to the Prime Minister and the Head of State during the meeting while expressing hope that the peace and calm gradually returning to the North West region, should continue.
Another area of interest was the motorbike sector in the region, as Minister Atanga called on his collaborators to regulate the sector and pick out defaulters. The sector has in the past years being a cause for concern in the region.
Administrative authorities reveal most attacks by separatists are conducted on motorcycles.The Bamenda City Council is currently registering motorbikes, with other measures applicable to put the sector in tact.