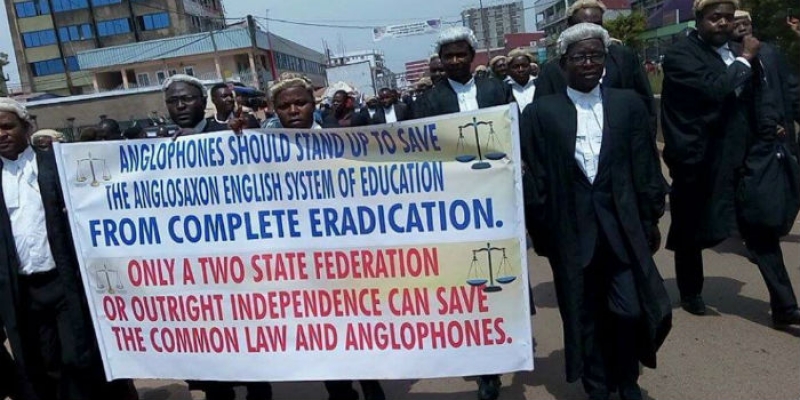 Common law lawyers are to begin a peaceful strike this Wednesday December 4, as they protest against the imminent adoption of a bill that will see French language dominate English language in courtrooms in the English speaking regions.
Many lawyers have described the bill as "obnoxious", and have announced they will assemble at the Bamenda High Court to kickstart the strike.
In an exchange with The Guardian Post newspaper, Barrister Akum Michael Nche, treasurer of the Cameroon Bar Association said they didn't understand how such a bill could be proposed now with the current uproar on discrimination going on in the North West and South West regions.
In 2016, Common law lawyers went on strike after Civil law trained magistrates were sent down to sit in courts in the Anglophone regions.
This phenomenon led to what we now refer to as the Anglophone Crisis, which has seen over 2000 people dead.
Several.law makers and historians have condemned the bill which was tabled at the November session of Parliament. Historian Professor Victor Julius Ngoh criticised the bill, citing section 26 which he said will make French compulsory in English speaking regions.