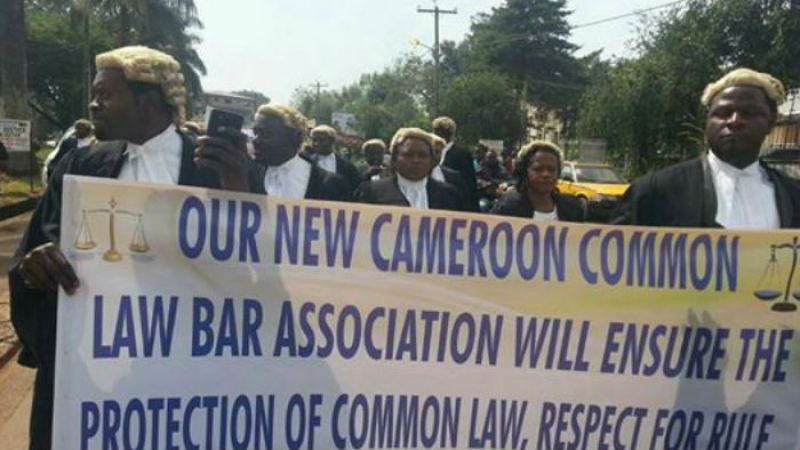 Common Law lawyers belonging to the Cameroon Bar Association have raised an alarm against the government of Cameroon, for attempting to infiltrate the Common Law system again, thereby destroying its Anglo Saxon heritage.
Addressing President Paul Biya in a petition signed on March 13, by over 100 Common Law lawyers, they objected to the application of a civil and commercial code within the common law jurisdiction of Cameroon, paying allusion to the constitution which emphasises and highlights the linguistic and cultural diversity of the country.
"The promulgation of such a Code will lead to civil, social perturbations and destruction of the Anglophone body fabric and heritage. We do reiterate that the laws in France are not harmonised. The applicable laws in Monaco are not the same as the laws applied to mainland France. The laws in the United Kingdom are not harmonised. The Landlord/Tenant law for example in Scotland is not the same as in England and Wales or Northern Ireland. The laws in the United States of America are not harmonised. There is the death penalty for capital murder in some states and abolished in others. Similarly in Canada the laws are not harmonised and we can go on and on", stated the lawyers.
The Common Law lawyers also drew the attention of the Head of State, to the legal and cultural diversity of the country, which was recently emphasisied by the creation of a Common Law section in the Supreme Court of Cameroon, and a Common Law Division in the School of Administration and Magistracy, ENAM.
This came as one of the decisions taken by government, to solve the Anglophone problem that saw lawyers marching on the street in protest to the destruction of the Anglo Saxon law system. The current crisis in the North West and South regions, which has spiraled into an armed conflict, took root in October 2016, when these Common Law Lawyers in the North West and South West regions went on strike.
In line with their legal submissions, the Common Law lawyers emphasised that "the Cameroonian legal system can there- fore be described as per provisions of the Constitution as bi-jural in which French laws are applicable in eight French-speaking regions and the English laws are applicable in the two English-speaking regions of Cameroon".
They further warned government to desist from causing the proposed Civil and Commercial Code, to be applicable, in the two English a speaking regions.
Auteur: