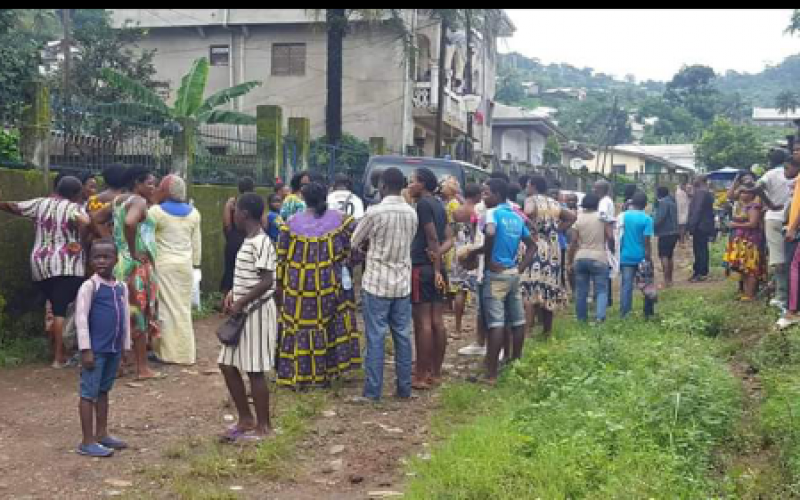 No fewer than five persons have been grilled as part of investigations relating to the poisoning of a family in Limbe, South West Region of Cameroon.
Cameroon-info.net recalls that three members of the same family died Thursday, August 8, 2019 in one of the worst food poisoning cases in Cameroon. The five who were transported to the Limbe police station answered questions that may well help in unraveling the mystery behind the killer "fufu corn and vegetable dinner."
Limbe, a seaside resort in Cameroon's South West Region is yet to come to terms with the Thursday evening tragedy – three members of the same family lost their lives while eight others are currently in hospital after they consumed dinner believed to have been poisoned.
The about eleven members of the household who consumed the said meal were rushed to the Limbe Regional Hospital where the three deaths were confirmed with medics battling to save the lives of eight others.
Tarhyang Enowbikah Tabe, Publisher of The Advocate Newspaper in Limbe was the first to break the news.
"Limbe in tears as mother, daughter die after dinner," said Tarhyang, adding that "Gladys Ebai and Shella Ebai are confirmed dead while other family members are under intense medical care after consuming dinner."
Information has it that 66-year-old Gladys Ebai and 38-year-old Shella Mbeng Ebai gave up the ghost before they got to the hospital, while 3-year-old Che Sharon, daughter to Shella Mbeng Ebai died in hospital.
The Director of the Limbe Regional Hospital, Dr. Denis Nsame Nforniwe has since said the eight others are in a stable condition, saluting the efforts of the team of medics who under emergency procedures brought the situation under control.
Preliminary medical report of Limbe dinner disaster points to intoxication, journalist Tarhyang reported. A situational report from the Limbe Regional Hospital suggests that the "food poisoning is likely caused by pesticide (Mukap)".
A multi-disciplinary team comprised of health, environment, agriculture and national security experts is investigating the case. They also recommended that there is a need to continue sensitising the general population on the use of pesticide, in this case, Mukap.
Formal investigations are still underway, to ascertain the author of the poison, as well as the motive behind the act.
Auteur: