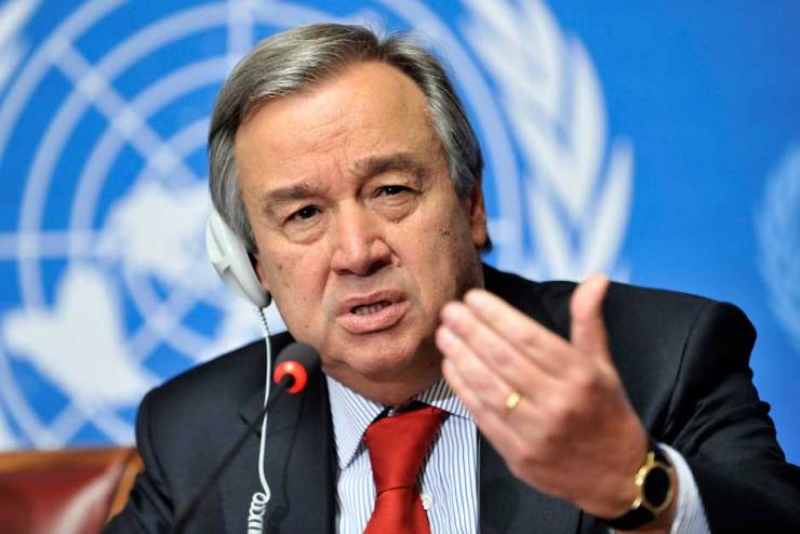 The United Nations Secretary-General has repeated his call for a global ceasefire on Sunday as he condemned Saturday's armed attack on schoolchildren at Mother Francisca International Memorial College Fiango-Kumba.
Stéphane Dujarric, Spokesman for the UN Secretary-General says Secretary-General António Guterres is shocked by the news of the "horrific" attack on a school in the city of Kumba in Cameroon's troubled South West Region.
"The Secretary-General is shocked by news of a horrific attack on a school in the city of Kumba, in Cameroon's South-West Region, on 24 October, in which several children were reportedly killed and several others wounded," said Dujarric. "The attack is another disturbing reminder of the exacting heavy toll on civilians, including children, many of whom have been deprived of their right to education. Attacks on education facilities are a grave violation of children's rights."
Secretary-General António Guterres extends his deepest condolences to the bereaved families and wishes a swift recovery to the wounded.
He went on to urge the Cameroonian authorities to conduct a thorough investigation to ensure that those responsible are held accountable.
"He calls on all armed actors to refrain from attacks against civilians and to respect international humanitarian and international human rights law," said spokesman Dujarric on behalf of Secretary-General António Guterres.
The Secretary-General strongly urges the parties to the conflict in rocking Cameroon's North West and South West Regions to answer his call for a global ceasefire.
Given that last year's Major National Dialogue has failed to restore peace, Secretary-General António Guterres reiterated the availability of the United Nations to support an inclusive dialogue process leading to a resolution of the crisis in the North-West and South West regions of Cameroon.
Around noon on Saturday, gunmen attacked Mother Francisca International Bilingual Academy Fiango, Kumba. State authorities say they opened fire on no fewer than 19 students, killed at least six, and badly wounded about 13 others.
The Divisional Officer for Kumba I, Ali Anougu, the Senior Divisional Officer for Meme Division, Chamberlain Ntou'ou Ndong, and the Minister of Communication, Emmanuel Rene Sadi blame armed separatists for the attack.
The students killed include 11-year-old Victory Camibon Ngameni, 12-year-old Anamgim Jenifer, 12-year-old Ngemone Princess, Che Telma Nchangnwi, 9-year-old Zakame Rema, Chema Syndi, and 12-year-old Renny Ngwane who died in hospital Sunday morning.