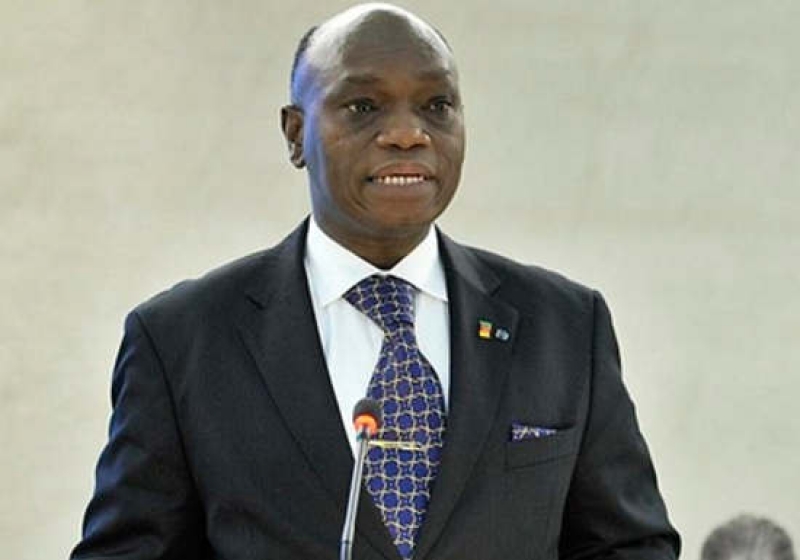 Some Buea Council officials have engaged in the illegal sale of land in the Government Residential Area, GRA, and above the Parliamentarian Flats Hotel, The Post has reported.
The Council top management and staff engaged in the unlawful sale of this State property are said to have taken advantage of the fact that Mayor Ekema Patrick Esunge (RIP) used to grab and sale land indiscriminately.
When accosted they claim that it is land that Mayor Ekema sold; even when the deceased Mayor has not been buried. The Council officials are said to be banking on the claim that the area is a supposed Buea Council Layout, Bouddih Adams writes.
Thus, as Council officials, they have the right to exploit the land. The Post reports that the Council officials have partitioned the land around the Buea Central Market into plots and are selling and making fast money.
It is deemed that the officials of the CPDM-run Council want to amass as much wealth as possible before the February 9, 2020 elections, for fear of an unfavourable outcome or the unknown.
It is equally alleged that following the passing of Mayor Ekema, some Buea Council vehicles disappeared into thin air.
Meantime, the Southwest Regional Delegate of State Property, Surveys and Land Tenure, has stepped in to arrest the unlawful sale of the land. Release No. 000804/Z 7.8/MINDCAF/10/R.300 of November 27, 2019, signed by the Regional Delegate, Annuh Boris Meende, states:
"Regional Delegate of State Property, Surveys and Land Tenure for the Southwest Region, informs the general public and particularly the inhabitants of Buea that the Buea Council supposed layout has not been accorded by the Minister of State Property, Surveys and Land Tenure. Therefore, any allocation of plots above the Government Residential Area, and behind the Parliamentarian Flats Hotel is illegal. Victims of such transactions will have themselves to blame."
Several parcels of state land are known to have been sold out to private concerns by some state functionaries in collaboration with some traditional and municipal authorities.