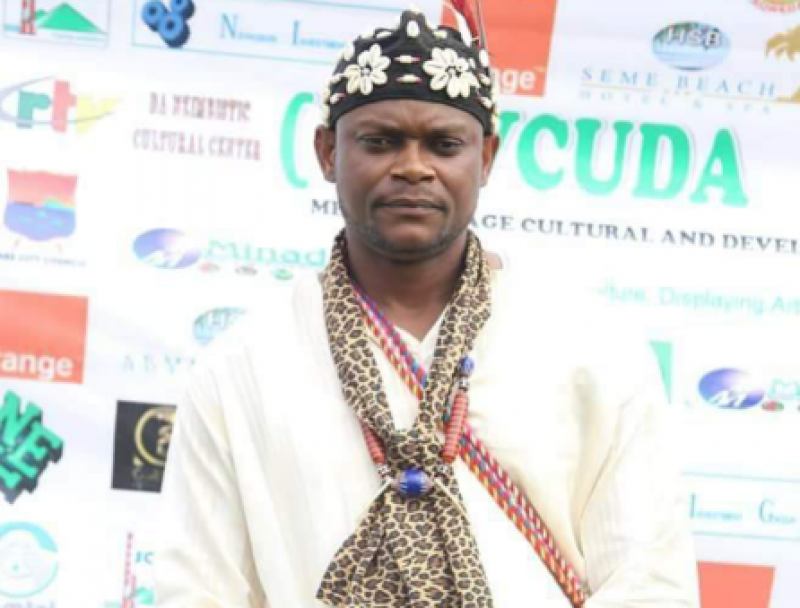 Traditional Rulers in Limbe have distanced themselves from the utterances made by Motia Mathias Motia, Chief of Livanda Village in Limbe I Subdivision against Ni John Fru Ndi, National Chairman of the opposition Social Democratic Front, SDF.
Motia Mathias Motia had taken exception to Ni John Fru Ndi's "unauthorised" visit to Limbe Sunday, August 11, 2019. In a missive Monday, August 12, 2019, Chief Motia demanded an unconditional apology from Cameroon's fiery opposition leader within 48 hours. He goes on to copy the Divisional Officer of Limbe I and the President of the Limbe Subdivisional Chiefs Conference, as well as the Prefect of Fako and the Governor of the South West Region.
But Chief Ndiko Fonderson Henry of Mevio Village, president of the Limbe Chiefs Conference, has on behalf of his peers said there was nothing wrong with Fru Ndi's Sunday visit to Limbe.
"The Limbe Chiefs Conference does not see anything wrong with Ni John Fru Ndi's visit to the bereaved family in Limbe…," said Chief Fonderson in a statement.
Indeed, the National Chairman of the Social Democratic Front, SDF, Ni John Fru Ndi and the party's First Vice National Chairman, Hon. Joshua Osih Nabangi had Sunday, August 11, 2019 paid a condolence visit to Limbe.
The duo was at the head of an SDF delegation to comfort and encourage the Ebai family after the 'deadly dinner'. Cameroon-info.net recollects that three members of the Ebai family died Thursday, August 8, 2019 in one of the worst food poisoning cases in Cameroon. Eight other members of the same family were rushed to hospital after they consumed dinner believed to have been poisoned.
Though Fru Ndi's visit was void of political colouring, Chief Motia expressed his dissatisfaction with the political figure's "unauthorised visit" to Livanda village in a letter seen by critics as a 'joke in bad taste'. Motia said Fru Ndi is a "stranger" and has not right to set foot on a "crime scene" without an authorisation.
"With all due respect, I wish to indicate my dissatisfaction with your recent visit to my village. Sir, Livanda Village is headed by a Traditional Ruler and it is our custom and tradition that strangers do not visit crime scenes unauthorised," said Motia.
The Livanda traditional ruler warned that Fru Ndi must never set foot on his village and must apologise within 48 hours for breaking the culture and tradition of the Livanda people.
Hear Motia: "I felt so disappointed when I got the news of your visit at the scene of the recent food poisoning incident. You, being a man who respects culture and tradition, you should understand what it means to break other people's customs and tradition. I therefore wish to inform you that the village demands an apology from you within forty eight hours. Again, I will not want unauthorised visits to my village again for any reason."
Cameroon-info.net recalls that grouped under the umbrella of the Limbe Sub Divisional Conference of Traditional Rulers, some chiefs in Limbe had distanced themselves from Paramount Chief-elect John Elufa Manga Williams after he handed a symbolic key to Ni John Fru Ndi, National Chairman of the opposition Social Democratic Front (SDF) party during his Thursday, June 13, 2019 visit to the seaside resort. The chiefs had gone on to demand an apology from their peer and that the key given Fru Ndi be withdrawn.