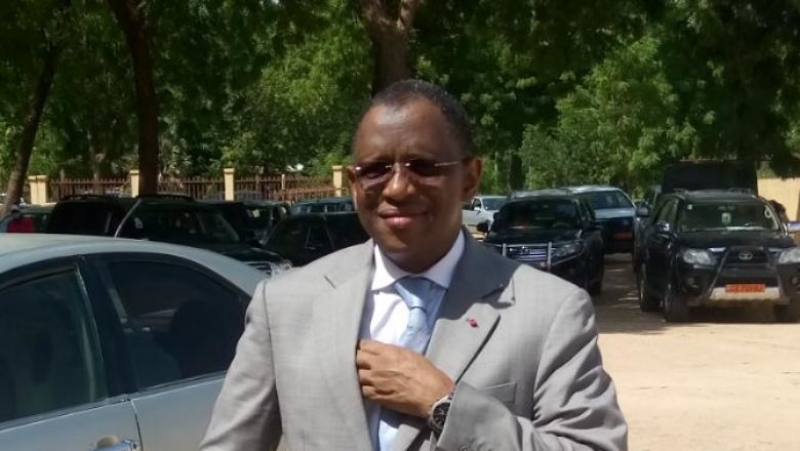 Aboubakar Abbo Wakili, Mayor of the Belel Council who eyes the national presidency of the United Councils and Cities of Cameroon, UCCC plans to organise a mobilisation of financial resources to fund councils' projects and construct the association's headquarters if elected.
Mayor Aboubakar Wakili's ambition of becoming the national president of the UCCC is motivated by a number of reasons.
First on the list is the organisation of a national forum for the presentation of mature councils' projects to mobilize financial resources to fund the said projects.
This according to him will pass through the setting up of collaborative and consultative platforms that will bring together delegates and technicians who will help the different Mayors mature their bankable projects.
After this first step, Mayor A. Abbo Wakili intends to organise regional conferences for the selection of bankable projects which will be presented to funders including the State, the Local Council Support Fund (FEICOM), and the National Community-Driven Development Project (PNDP) at the national forum.
As far as this national forum is concerned, the man who currently heads UCCC Adamawa regional branch strives to organise it every year in Cameroon's political capital Yaounde before Ministries start examining projects that are to go through pre and budget conferences.
Another project Mayor A. Abbo Wakili has his heart set on is the construction of the association's headquarters and a hotel for Mayors similar to that of parliamentarians 'Hotel des Députés' in Yaounde.
Besides that, the product of the 1995 batch of the National School of Administration and Magistracy, ENAM in Economics and Finance wants to reinvigorate the association by making structural reforms that will ensure an effective transfer of competences to councils in a bit to speed up local development.
Having been a senior staff at the department of financial and budgetary affairs at the Prime Minister's office, A. Abbo Wakili is conscious of the fact that the transfer of competences to local Councils still faces some important weaknesses which need to be overcome.
The reason why he asks his peers of the United Councils and Cities of Cameroon to trust his ambition to effect changes in the association for the betterment of local Councils.