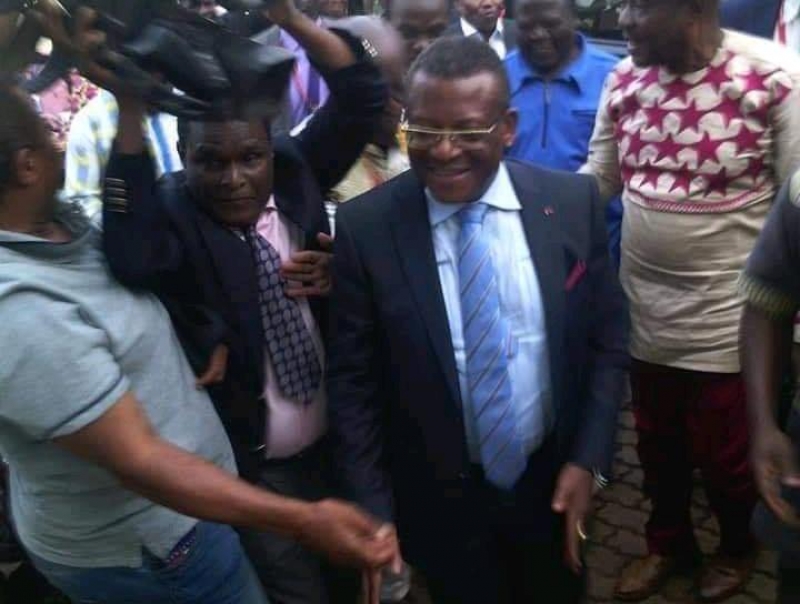 A press release from the Prime Minister's office indicates that anyone ready to drop in proposals for the earmarked national dialogue can do so either through a website or the nearest administrative office in their localities.
Following a series of agitations on the representations and participants listed by the Prime Minister's office, the office of Joseph Dion Ngute has devised way into which the common man can also drop in contributions, ahead of the dialogue.
The press release signed on Thursday September 19, says all contributions sent through the various means, will be channeled to the Prime Minister's office.
" Persons unable to have access to web site may submit their written contributions directly at the Prime Minister's office, door number D1(main entrance), in a sealed envelope marked major national dialogue or at the governors' offices in regions, senior divisional offices, divisional offices and Cameroon diplomatic mission representations abroad", read the press release. The website to submit a suggestion is "www.nationaldialogue.cm" and is open to all.
The list of those who have been meeting the PM was shared on social media and received a lot of condemnation as many thought the core problems of the Anglophone crisis wasn't mastered by most of the participants.
However, it is expected that Anglophones will seize this opportunity to send forth their suggestions to the various quarters, for onward transmission to the PM.
On September 10, President Paul Biya announced a major national dialogue on the unrest in the North West and South West regions, to hold by the end of September 2019, chaired by Prime Minister, Joseph Dion Ngute.
Many groups, institutions and individuals have been forwarding and meeting the PM, with suggestions on the topic concerned, in order to find lasting peace and harmony in the country.