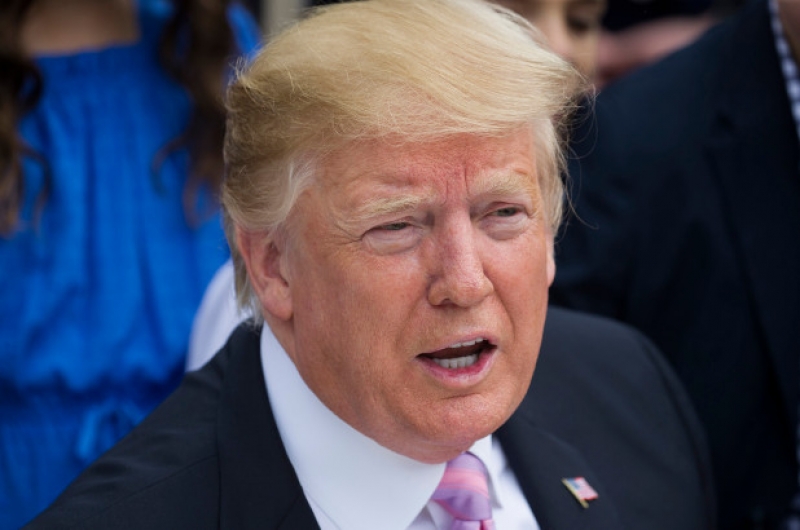 Cameroonians amongst thousands of migrants who want a better life in the United States would henceforth face a still barrier in Mexico, as a new agreement the country has signed with the US, takes appropriate measures to restrict migrants from getting into its Southern borders.
The news was announced by US President Donald Trump this Friday, June 8 who said "..Mexico, in turn has agreed to take strong measures to stem the tide of migration through Mexico and to our Southern Border".
Earlier, the US had threatened to implement a tariff on Mexico, as it continuer to allow migrants move through its country to its southern border. But Trump announced that he "will not put tariffs on Mexico", as it agreed to take measures to restrict migrant flow.
A video recently released over social media, showed over 50 Cameroonians, crossing a stream in a forest, heading Mexico. The Mexico line to the US has seen several Cameroonians and Africans, easily enter the US, while some have been stuck at the US border for over seven months. In order the restrict this huge number of migrants from it's border, the US suggested that Mexico should also tighten its own borders, so that it will frustrate plans of these migrants.
US Secretary of State, Mike Pompeo in a statement on this issue, said the joint obligations of US and Mexico will benefit both countries.
"The United States looks forward to working alongside Mexico to fulfill these commitments so that we can stem the tide of illegal migration across our southern border and to make our border strong and secure," Pompeo said.
However, some migrants remain optimistic and say they would pursue their journey no matter what. A recent report from the Mexico migration agency revealed that hundreds of Africans coming from Cameroon, Sudan, Central African Republic amongst other countries, with the intention to enter the US, are stuck at its Southern and some at the Northern borders.
Auteur: