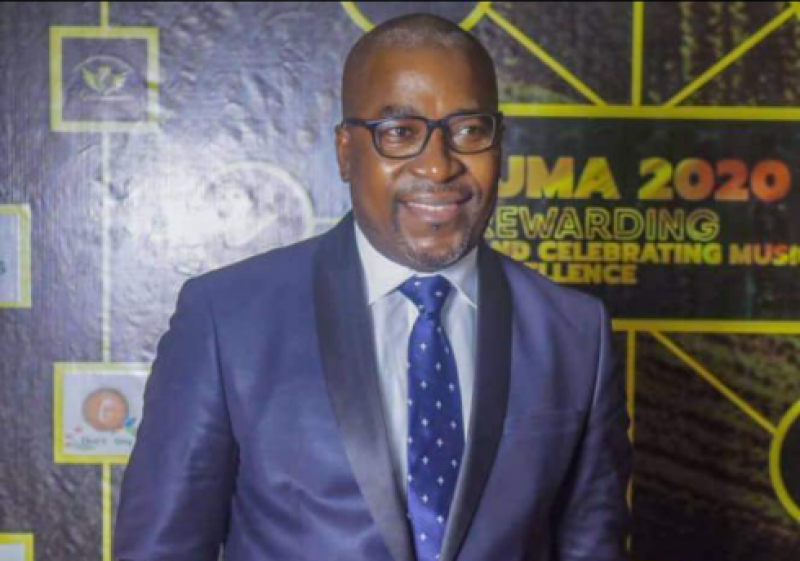 "As citizens, we all have the responsibility to make our country worth living in through priorities rotating around peace, justice, and economic stability. As entertainers, you must play your role in the realization of these goals."
Barrister Agbor Nkongho, also known as Agbor Balla, President/CEO of the Center for Human Rights and Democracy in Africa (CHRDA) was addressing Cameroon's entertainers in Douala Saturday, November 14, 2020, at the 2020 Muzikol Music Awards – "MUMA 2020".
Agbor Nkongho's keynote lecture dwelled on the theme "The Entertainer's Role in Peace Building and Economic Growth".
"It is no secret that the world has become a global village with the introduction of the internet, which has been tailored to depict your skills. Your art has exposed you to thousands and millions of people, young and old, looking up to you, assiduously waiting to see what your next move will be, supporting and guarding your opinions and beliefs," Agbor Nkongho told entertainers at the MUMA 2020 Musical Excellence Awards. "Some of your fans are ready to shadow you wherever you lead them to. In as much as you find solace entertaining these hordes, you have the charge and responsibility to enlighten, educate, and propitiate them."
Re-echoing the words of Martin Luther King Jr., Agbor Nkongho said, "There comes a time when silence is betrayal."
His words: "With your voices, you can spur the people to action. Actions that will bring forth reconciliation and peace-building strategies. I want to take this opportunity to applaud all entertainers who came together in an attempt to create awareness concerning the extant state of the Anglophone regions of the country.
"I can best assure you it is not a day's job. There will be critics and detractors; decriers who, behind the shield of their screens, will scrutinize each and every one of your actions and strategies, slurring every one of them. Still, do not relent. Stones only target ripe fruits on a tree with good produce, not unripe ones."
Looking back at the war in Afghanistan and how it has destroyed the country's economy, Agbor Nkongho said entertainers must do their all to ensure that Cameroon does not become another Afghanistan. He also broke down in tears when he painted a picture of how the Anglophone crisis has ravaged the economy of Cameroon's North West and South West Regions.
"It will be utterly unfair if I stay mute, as I conclude this discourse, without acknowledging Cameroonian entertainers for what they have been doing so far to ensure peace returns to our country and especially in the restive regions," the human rights lawyer said. "You all in your own way have added your voices to advocate for the return to peace and have contributed tremendously to the economic growth of the nation."
Cameroon's state forces have been battling to dislodge armed separatists who pitched their tents in the country's North West and South West Regions since Anglophone protests transformed into an armed conflict in 2017.
Corporate demands by Common Law Lawyers and Anglophone Teachers led to protests in November 2016. The street demonstrations later morphed into ongoing running gun battles between state forces and armed separatist fighters in the predominantly English-speaking regions, leading to untold destruction of human lives, their habitats, and livelihoods.
Tit-for-tat killings, kidnappings, arsons, maiming, and outright terror have become part of daily lives in some parts of the English-speaking regions.
"I pride myself and the integrity of my organization - CHRDA, as a frontline actor in documenting these violations and I can tell you without any fear of contradiction that the violations have been gross, widespread, and systematic. We are not here today to debate and lay blame on the actors of this crisis. We are here to chart a new way of lowering the curve and directing it towards a peaceful resolution of the crisis," Agbor Nkongho said Saturday night.