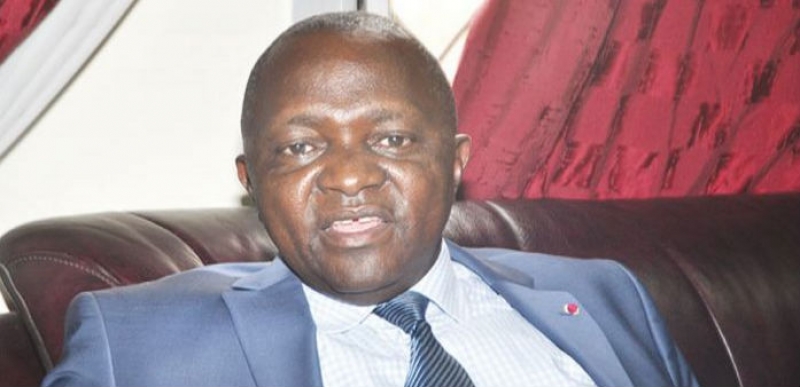 Bernard Okalia Bilai, Governor of Cameroon's South West Region says "appropriate measures" have been taken to track down and try armed separatists who murdered a lady in Muyuka on Tuesday.
Speaking at an emergency crisis meeting in Buea yesterday, the Governor said those behind the 'hideous crime" will answer before the competent jurisdictions of law.
"On this sad occasion, the Governor of the South West Region conveys his sincere condolences and those of the Administration to the family of the bereaved that is in deep pain and reassures them that appropriate measures have been taken to identify and track down the authors of this hideous crime in order that they answer for their acts before the competent jurisdictions of law," a release from the Governor's office read in part.
The communiqué furthers that: "In the last couple of hours, public opinion has been petrified by a video that has gone viral on social media virtually carrying out publicity for the savage and brutal assassination and beheading of a young lady by separatist terrorists in the locality of Muyuka, Fako Division. As each and every one must have observed, the video portrays scenes of extreme barbarism and violence perpetrated against a defenceless and helpless youth until the ultimate moment of her death.
"Indeed, visibly pushed by incomprehensible instincts and acting without remorse, her assassins decided to take her life using cruel methods void of any humanism.
"Reacting to this unacceptable situation, the Governor convened a crisis meeting that witnessed the participation of major stakeholders, most especially administrative authorities, locally elected officials, traditional rulers, civil society and human rights defence organizations, defence and security forces, the media etc, which registered the unanimous condemnation of this unbelievable act of cruelty.
"While vehemently condemning this odious crime, characterised by unimaginable bestiality, the Governor of the South West Region once more exhorts Political, Religious and Traditional leaders as well as opinion leaders of all leanings to step up and intensify efforts to bring out the elements of these armed groups from their hideouts from where they continue to perpetrate inhuman acts like the one we are deploring today namely the brutal murder of defenceless fellow Cameroonian.
"On behalf of the Government of our country, the Governor reiterates the determination of the State to guarantee the protection and security of the population and their property and appeals to all living forces of the region to collaborate in the search for and return to peace with the collaboration of the humanitarian agencies.
"In this regard, the Governor observes that during the crisis meeting, all representatives of Human Rights Defence Organisations or bodies known to be active in this domain condemned these criminal acts perpetrated by separatist groups against innocent and unarmed citizens."