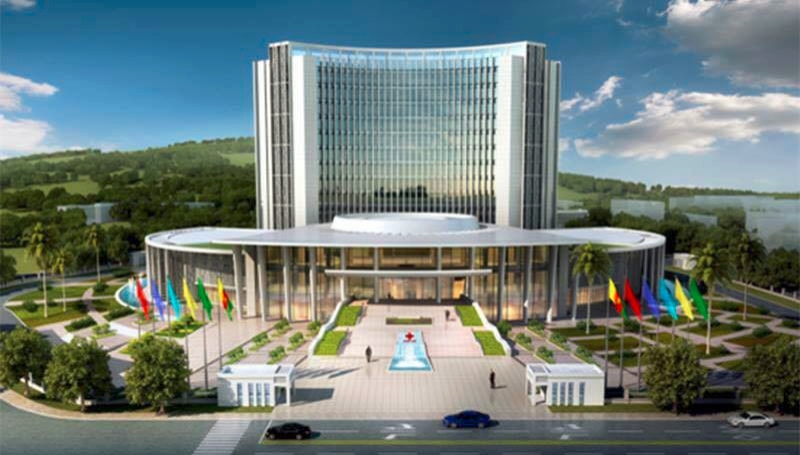 The House Speaker of the lower house of the National Assembly, Hon. Cavaye Yegue Djibril has praised Sino-Cameroonian relationship, as China pays for the construction and equipping of a new house of assembly in Yaounde.
He made this announcement at the end of his opening speech during the third session of the National Assembly today Tuesday November 2019 in Yaounde.
" I would like to conclude by announcing to the public the imminent start of the construction of the new headquarters building of the National Assembly"
He thanked President Paul Biya for giving a go-ahead for the complete liberation of the site to host the new building. Former occupants have been moved to Olembe.
"I would like, on behalf of all the Deputies and in my own name, to present to him the expression of our gratitude and to tell him, how much the Cameroonian parliamentary institution feels honored by the gift offered to it by the highest Authority of the Republic.", he continued.
Apart from providing FCFA 54 billion for the construction and provision of equipment to the structure, the Republic of China will also provide technical follow-up of the project.
"Your Excellency the Ambassador of the People's Republic of China in Cameroon, your Government and you, thank you very much.", he went on.
The Vice-President of the National Assembly, Hon. Datouo Theodore is heading the project monitoring committee.
The building is expected to stand on a surface area of over 90,000 square metres with facilities like a 400 sitter parliamentary chamber, several entry points as well as gardens.