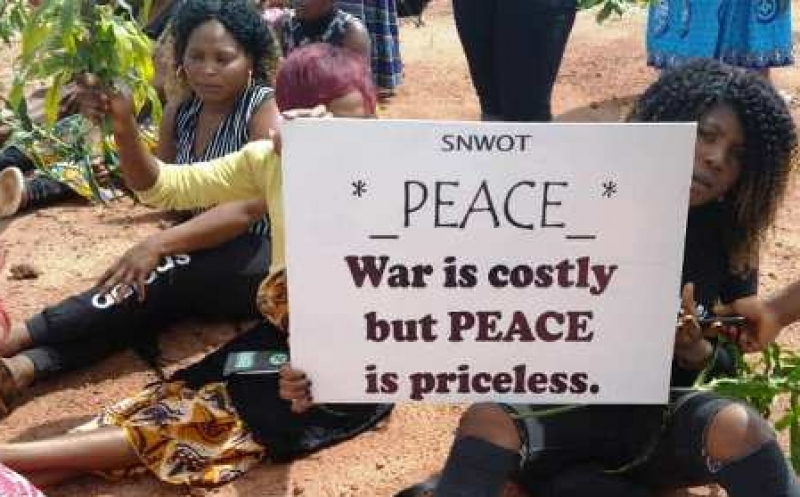 The South West and North West Women Task Force (SNWOT) has called on the government of Cameroon to include women representatives from the two English speaking regions, on the national dialogue, called by President Paul Biya.
In a reaction to the Head of State's call for dialogue by the end of the month of September, the women welcomed President Paul Biya's speech and the role the government has been playing to calm down tempers.
They however regret that despite all these, the war has gone on for three years, reasons why they believe women are better placed to find solutions to the escalating problems.
" To achieve this objective, SNWOT advocates for the inclusion of all stakeholders including women from different walks of life and especially women led grassroots organizations working in the North West and South West Regions of Cameroon.", it read.
The group staged a peaceful process last year in Bamenda and Buea, bringing together over 1000 women, who seeped and begged on both military and non state forces to drop their arms and opt for dialogue.
They have also made visits to various government offices, demanding for the inclusion of women in commissions created by President Paul Biya, as part of solutions to the conflict.
"We want to remind the state that women make up over 50% of the population and have competences in all walks of life from the grassroots to top administrative levels. We also want to note that though they are under represented in political parties, traditional authorities or administrative positions, women's experiences and needs are primordial for a just, effective and sustainable dialogue", said the group.
They noted that in order for the dialogue to be transparent, it must be inclusive, take place in a safe and secure environment and with the presence of international observers.
" Live media coverage using different media outlets and finally women including women from the North West and South West represented in all the commissions and deliberations", it insisted.