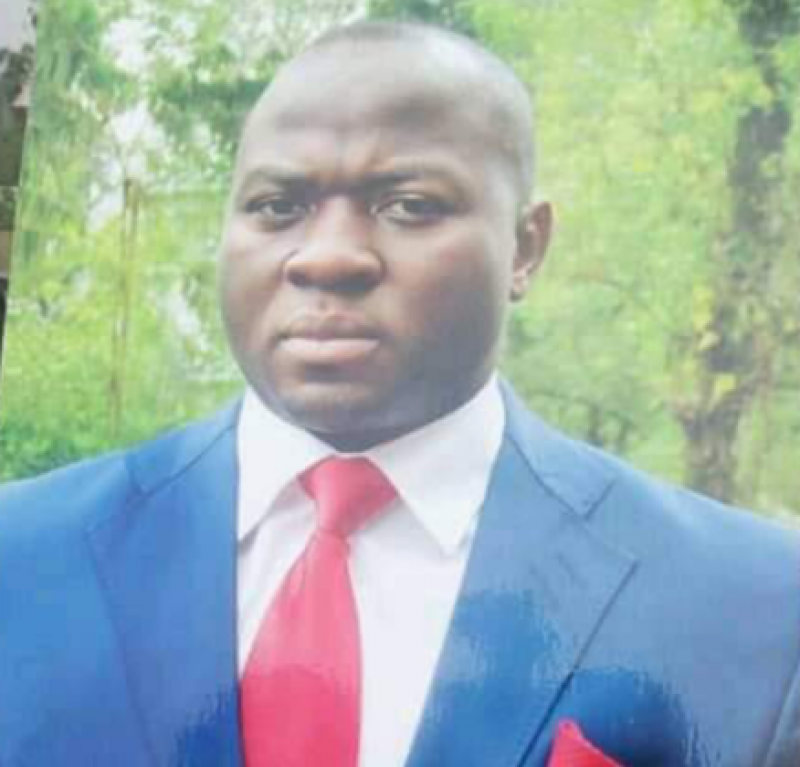 Tangwa Stephanus Lendzemo, the Chief of Cabinet at the South West Governor's Office is no more, Cameroon-info.net has learnt.
The youthful civil administrator is reported to have died following a ghastly road accident around 3:00am Sunday, August 4, 2019.
Reports say his car crashed against a tree around the GCE Board premises in Molyko - Buea, seizing his breath. Pictures of the car he drove showed that the impact of the accident was fatal.
The body of the car lies beyond repair while the mortal remains of Tangwa Stephanus Lendzemo have been preserved at the mortuary of the Buea Regional Hospital.
Through Order No. 105/PM of November 22, 2017, the Prime Minister, Head of Government appointed TANGWA Stephanus LENDZEMO, Civil Administrator to the post of Chief of Cabinet at the South West Governor's Office.
Before this appointment, he previously was in service at the now defunct Ministry of Territorial Administration and Decentralization.
Though little is known about the circumstances surrounding Sunday's accident, security forces are known to have opened investigations. The environment around the GCE Board has been a fertile spot for accidents.
Over the past eight years, 22,314 road accidents occurred in Cameroon with a death toll of 8,669, an average of 1,000 killed per year according to a 2018 report.
Persons involved in accidents are mostly drivers without license or other transport passes, conducting "clandos" (local private cars used for public transport) and "opeps", sometimes without registration plates etc.
Generally, "clandos" travel from one city to another without waybill or requested transport note.
In the face of such a situation, the government called upon the national anti-illegal road transport unit to take all necessary corrective measures.
The Cameroonian Prime Minister planned collaboration with the communication department and all sectoral administrations involved in road transport especially the transport ministry and the territorial administration ministry. The goal is to conduct a vast communication campaign to raise awareness among shareholders and populations about the public and societal dangers of illegal road transport.
One of the main objectives is to bring at least 80% of sector players to comply with requirements that run the Cameroonian transport sector, by December 2020, to significantly reduce illegal transport-related accidents.