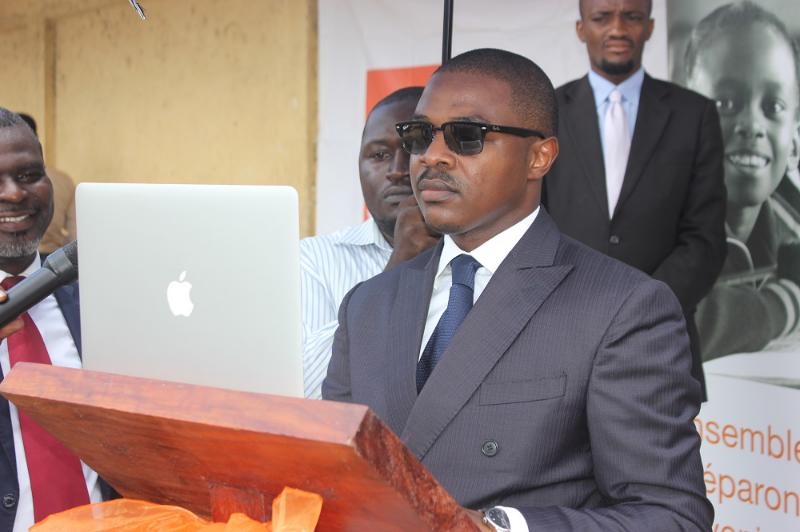 Two sons of former Minister of Defense, Alain Edgar Mebe Ngo'o , will be grilled at the Special Criminal Court(TCS) this evening, in connection to the embezzlement case their father, who is now behind bars at Kondengui maximum security prison.
Jean Phillipe Ngo'o Mebe, who is First Assistant Senior Divisional Officer for Wouri, Littoral region and Lionel Mebe Ngo'o, are the two sons involved in the affair, with the latter identified in a video, squandering money. The video that sparked widespread condemnation, was circulated on social media, shortly after the arrest and detention of Mebe Ngo'o.
A fake video of a rich Nigerian business man was also shared on social media, linking it to the lavish life of Mebe Ngo'o sons to the business man, but sources denied he was any of the former minister's sons.
It was later rumoured that Phillipe Mebe Ngo'o had gone out of the country, following his father's arrest, but his office mates confirmed he was available.However, both sons might join their parents in jail, if they fail the first test this evening at the TCS.
On the night of 8 March 2019, Mebe Ngo'o, was jailed at the Kondengui Central Prison, after two days in custody. His wife, Bernadette, later joined him on March 11. The couple, along with three other persons involved, have been charged by the Special Criminal Court, which handles cases of embezzlement of public funds, for alleged corruption over the purchase of military equipment from French company Magforce.
Investigations revealed that his actions had caused the Public Treasury to lose more than FCFA 100 Billion, and his two sons were also implicated in the case.
Before he was promoted as the Minister of Defense, Mebe Ngo'o, was the Delegate General for National Security. He played an active role in the just launched "operation sparrow-hawk", a system, put in place by President Paul Biya in 2006 to fight corruption.
Auteur: