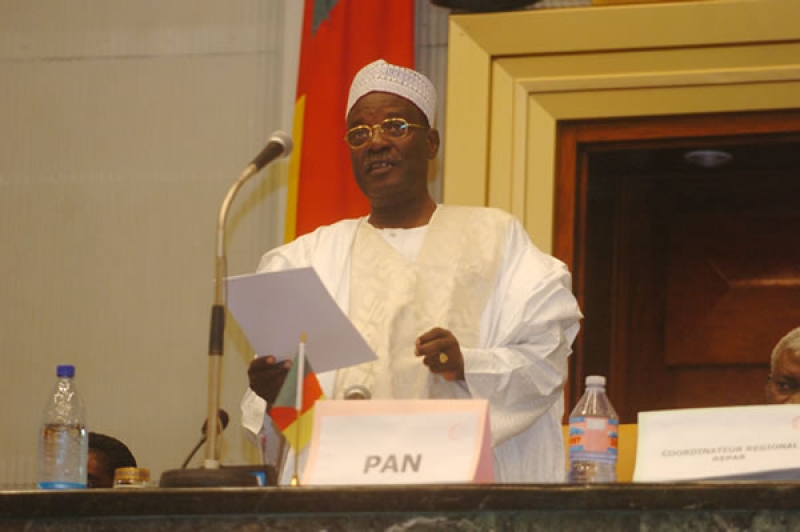 The Speaker of Cameroon's National Assembly, Hon. Cavaye Yeguie Djibril has castigated supporters of the opposition Cameroon Renaissance Movement (MRC) party and its leader Maurice Kamto for trying to destabilise and transform Cameroon into a country of demonstrators.
As he opened the National Assembly for its second ordinary session for 2019 Monday June 10, Cavaye sounded ruffled by recent calls for the release of detained Maurice Kamto who finished second in the October 7, 2018 presidential elections but has since claimed victory.
The MRC has since taken to the streets to protests against "an electoral hold up in Cameroon", as well as to demand sweeping electoral reforms. About 500 MRC members and sympathisers including its leadership and allies are behind bars.
To this, the Speaker of the National Assembly said "Cameroon is a State where there is the rule of law and not a country of demonstrators. Peaceful demonstrations or show of solidarity are digressions that Cameroon does not need at all."
He claimed that Cameroon's "rule of law has a solid, efficient and competent legal system. Its legal arsenal is also relevant and appropriate in every kind of litigation, be it litigation before a political court, military court or litigation before ordinary courts. For the case in point, justice or law will prevail at the right time, without any interference."
Regarding the deepening socio-political situation in the North West and South West Regions, the 79-year-old House Speaker said government is equal to the task, while condemning a perceived conspiracy against Cameroon – one aimed at destabilizing the country.
"The conspirators pretend to denounce the Cameroonian political system which, according to them, is resistant to any dialogue, a system which has reportedly condoned impunity and violation of human rights. Another creed of the sworn enemies of Cameroon is the Yaoundé management of internally displaced persons and refugees, a management which they consider as a humanitarian disaster. They are inappropriate statements that the National Assembly vehemently denounces and condemns," Cavaye said.
The one who has been President of the National Assembly since 1992 said President Paul Biya has not stopped taking initiatives towards a return to normalcy in the troubled regions. He aligned the lawmakers behind the position of the Minister of External Relations who had denied the need for an external intervention in the resolution of the crisis in Cameroon's North West and South West Regions.
Cavaye saluted the visit of the UN High Commissioner for Human Rights Michelle Bachelet which he believes has given them first-hand information of the human rights situation in Cameroon. He said the country is open to welcome members of the European Parliament to the country because "Cameroon is not hiding anything and any facts finding mission will be readily welcomed, especially the European Union."
"Mr. Prime Minister, Head of Government. Yes, you can. Forget about detractors," Cavaye said as he saluted PM Dion Ngute's recent peace mission to the restive Anglophone regions.