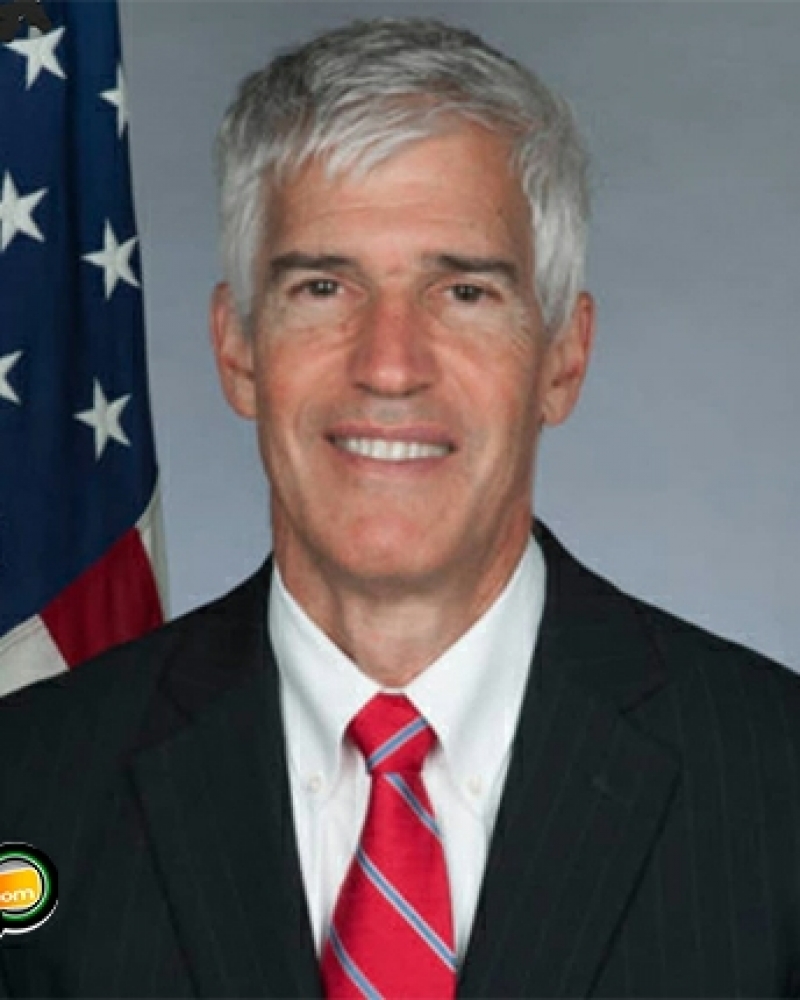 The United States of America says its commitment to supporting Cameroon to end HIV/AIDS as a public health threat by 2030 remains unwavering.  
The assurance is contained in a press release from the Embassy of the United States of America in Yaoundé dated Monday, January 13, 2020 in which Donald Trump's country pledges to Triple HIV/AIDS Support to Cameroon.
The U.S. Embassy congratulates the government of Cameroon on its decision to eliminate user fees for all HIV services at public health facilities and accredited community sites, the press release reads.
The press release reads further: "Eliminating user fees will help Cameroon reach epidemic control of HIV; it also reflects the cooperation of the Cameroonian and U.S. governments and other HIV stakeholders. As a result of this historic commitment by the government of Cameroon's, the United States is tripling its assistance to Cameroon's HIV program to over $97 million for 2020 (approximately 5.7 billion CFA).
"Cameroon has nearly 530,000 people living with HIV. As of July 2019, only 58% of them – a little over 304,000 people – were on antiretroviral treatment. With the elimination of HIV user fees, the financial barrier to treatment has been removed and significantly more people should be able to get tested, follow treatment and stay virally suppressed. The U.S. Government, through PEPFAR, has been proud to partner with the Government and the people of Cameroon in accelerating progress.
"Speaking during a special CRTV program for World AIDS Day in early December, Ambassador Barlerin noted that the battle is not yet won, but it is winnable. In 2020, PEPFAR's support to Cameroon includes provision of antiretroviral treatment, testing for HIV, and providing care and support for orphans, vulnerable children, and their caregivers. The U.S. government continues its commitment to supporting Cameroon to end HIV/AIDS as a public health threat by 2030."
Cameroon-info.net understands that at the close of 2019, the Trump administration announced it will cut trade benefits for Cameroon by January 1, 2020, citing persistent human rights violations in the country.
The African Growth and Opportunity Act, AGOA allows sub-Saharan African countries to export to the US without a customs duty, provided the country's government has established or is making progress toward establishing, rule of law, political pluralism, fair trial and due process standards, and equal protection under the law.
In his message to Congress, President Trump said Cameroon has failed to address concerns regarding government forces' persistent human rights violations, including extrajudicial killings, arbitrary and unlawful detention, and torture. This was the second time in 2019 the US was taking action on Cameroon. In February, Washington scaled back its military assistance to Cameroon, also citing allegations of human rights abuses.
Trump's announcement came after Cameroon adopted a special status for the two Anglophone regions and released hundreds of political prisoners, including prominent opposition party leader Maurice Kamto.
"The US termination of the designation of Cameroon as a beneficiary country under AGOA should be a wake-up call to the Cameroon government and should stir action from other international partners to Cameroon to publicly address serious human rights concerns in the country," said Human Rights Watch.
The tripling of United States HIV/AIDS Support to Cameroon therefore ties with the promise made by Ambassador Barlerin that the AGOA issues will not strain diplomatic ties with Yaoundé in any way.