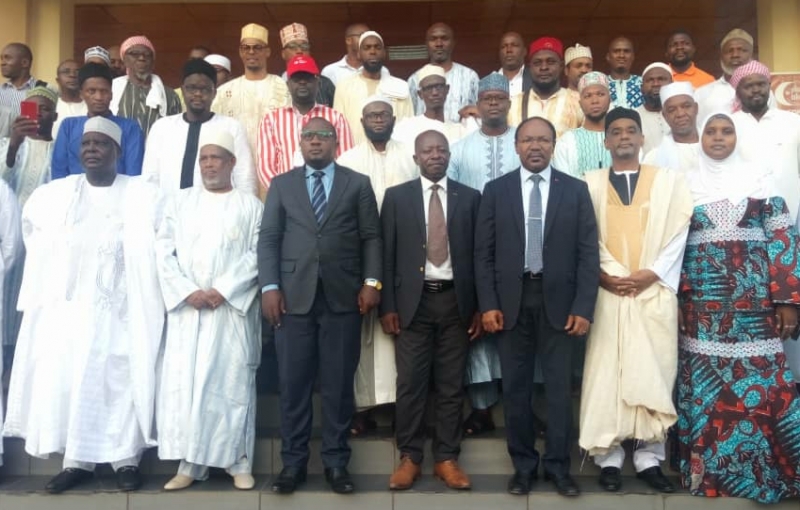 The Cameroon Muslim Exhibition fair(CAMEX) has opened in Douala, to enable Muslims buy food at cheaper rates, ahead of their fasting period to mark the feast of Ramadan
Ramadan is a month when Muslims fast and pray to grow closer to Allah. It's a time to improve moral character and focus on positivity. It is the ninth month of the Islamic calendar and can last between 29 and 30 days.
This year, the fasting period is expected to begin on the 6th or 7th of May, and end between same period in June. During this period, Muslim communities stock their homes with food, to meet up with family needs.
Over 60 companies are exposing their goods and services with an overall thousand visitors day. The Islamic trade fair permits Muslims to buy foodstuff, which is permissible to consume as prescribed in the Holy Quran.
This year, organisers will be training Muslims on the importance of digital economy, in today's modern markets. This workshop will hold on Friday, 26 April. Focus last year was on "Ethics in business transactions", which focused on commercialising in the Holy way.
Muslim women during this period, will go through a series of workshops to help them earn a living. They are trained on the fabrication of liquid soap, customizing accessories with beads, amongst other issues. For the past years, the Muslim community have emerged on gender disparities, as its women are now empowered economically. Some Muslim families used to prevent their women from working. Women were challenged to serve as mainly housewives.
Some of these emancipated women, are amongst the 60 companies and producers, exposing at CAMEX.
The Muslim community is trying to gain grounds, not only economically but also digitally. The opening ceremony took place on Wednesday, 24th April, is at its 7th edition this year. It was attended by the Douala Government Delegate Fritz Ntone Ntone, President Kalkaba Malboum of the Cameroon Olympic committee, CEO of Group Nana Bouba, Madam Aminatou Saher president of organising committee CAMEX, D.O's representative for Douala 1.
Auteur: