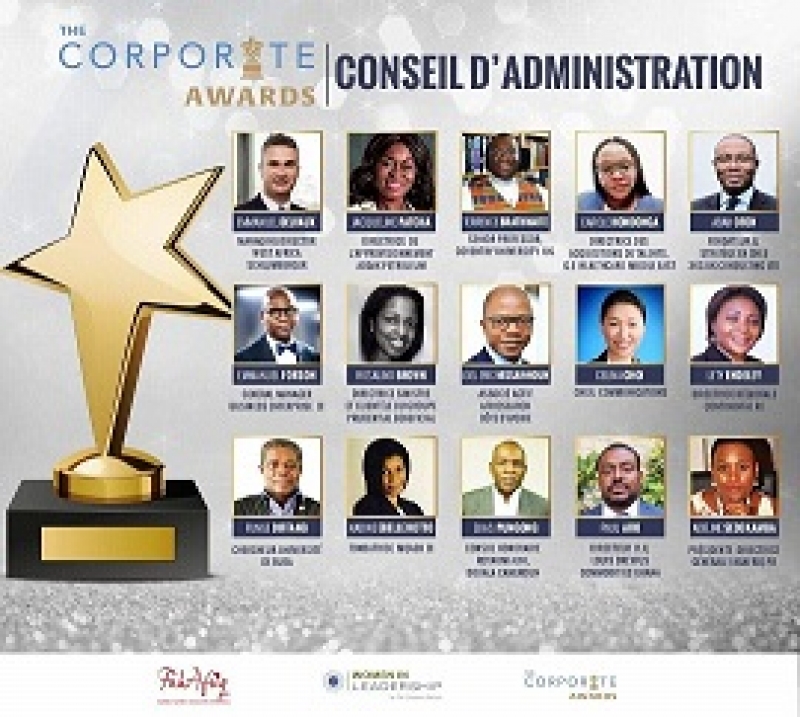 The 4th edition of Corporate Awards will hold in Cameroon on the 6th of December and Senegal on the 22nd of November, to reward and promote companies in Africa that stand out for dynamism, game-changers, innovation and excellence.
The award, an initatiave of a quarterly intercontinental magazine, FabAfriq, is the first ever award in Cameroon, dedicated purposely to the corporate world, reasons why more companies are increasingly getting interested in the competition.
It is supported by a board of directors, made up of business tycoons in Africa. The 2019 edition has as patron, Emmanuel Delvaux, managing director West Africa Schlumberger.
During a press conference in Douala on the 30th of October, the Secretary General of the program, Adeline Sede Kamga, along with her dynamic team, said human resources remain an important aspect of business development and a repository of the most valuable resources (employees) who have been paid little focus.
Reasons why they believe it is high time to recognise the contributions organisations make by rewarding best practices in human resources. With a vision to enhance a professional environment across Africa, where the wellbeing of staff is top priority, Cameroon will be hosting the award for the 2nd time. Countries like Gabon and Ivory Coast have hosted past editions of the award.
Adeline Sede K, explained their mission is to organize the Corporate Awards over a two-year period, to encourage the participation of companies operating in different sectors, ready to collaborate in this initiative to initiate change.
This to her, will require an open mind, the provision of data and access to some internal documents that can facilitate the process.
With this award, she is certain the level of performance in companies will rise since it establishes a positive competition amongst African companies.
It is also expected to shape the management policiy of human resources in business, promote good managerial skills, an opportunity for companies to share business ideas and recognising efforts of employees.
The 4th edition of the Corporate Awards will have 7 categories. Customer Service is one of the areas to be exploited, where companies with good work environment for employees to provide satisfactory services to customers.
There's also an award to encourage companies' participation in Corporate Social Responsibility initiatives and gender representation. Company's Investment on its staff through trainning will be another award to be dispatched come November22 in Dakar and December 6 in Douala.company?
The Most innovative company is another category where the company that has brought in new development strategies will be pronounced winner. The sixth category is called employer of choice, and the 7th for best practices on health and safety of employees.
Every company in Cameroon registered under the Ohada system, with over 50 employees, physically located in Cameroon, consent to providing relevant information to the research team and indicate the category under which it tends to take part is hereby invited to participate in the event. Other activities that will characterise the event is the Women in Leadership award and a gala night.