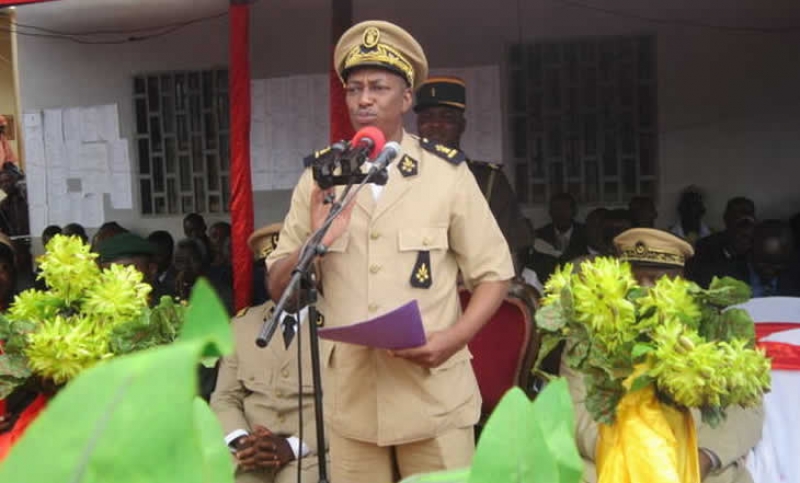 The governor of the Far North region, Midjiyawa Bakari will this Wednesday May 15, preside over the reopening ceremony of the Bankil/Armchidé road, which will facilitate trade between Cameroon and Nigeria.
The long expected reopening ceremony announced in January will finally take place in Amchidé, Mayo Sava division of the Far North.
Following a meeting between Nigerian and Cameroonian authorities that took place on the 20th of December 2018, stakeholders agreed it was important for the road to be reopened, so that it can facilitate trade which will boost the economy of both countries.
Cameroon collects over 1billion a year of custom duties in Limani, along the Amchidé/Banki road,which is two times more than the total amount collected in other parts of the country.
Unfortunately Limani had been shut down because of constant attacks by insurgents, Boko Haram. This pushed government to seal the border. It was until gradual security returned to that area, and the urgent need to continue economic transactions between Nigeria and Cameroon, that it was reopened.
In January, the governor announced President Paul Biya ordered for the reopening of the Fotokol customs office serving Maiduguri, Kousseri and Ndjamena, Mubi, Mokoloand Garoua.
Nigeria is the main supplier of Cameroon (22 and 17.8% of imports respectively in 2011 and 2012). The exchanges between the two countries peak at FCFA 382 billion on average per year, according the Cameroonian Ministry of Commerce; that is without taking account of illegal products, which are very popular on both sides of the 1,500 km long border shared by Cameroon and Nigeria.