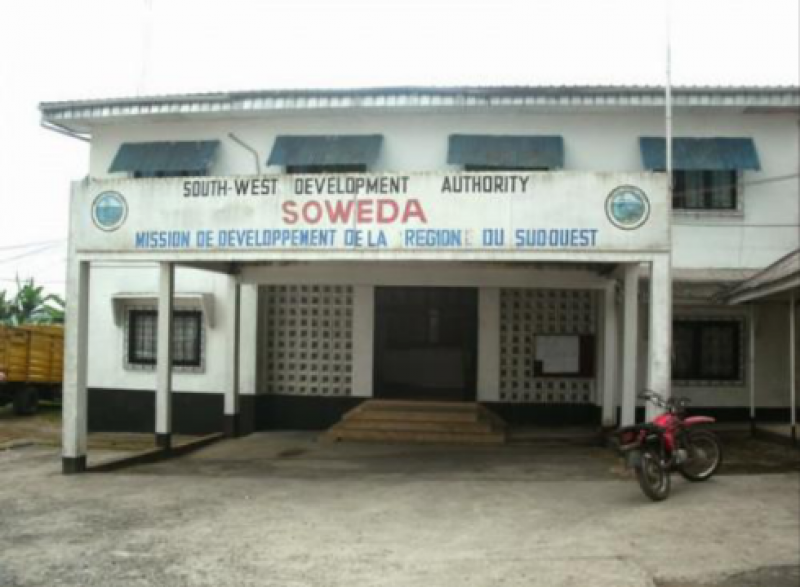 Coming on the heels of the appointment and commissioning of a new team, the first Board meeting of the South West Development Authority (SOWEDA), under the new team, will hold on July 31, 2019, at their head office in Buea.
It is expected that the deliberations would dwell on Human Resources, an Overhaul of the System and an Active Budget with the effect of a renewed SOWEDA that will develop the South West Region and uplift its communities.
Earlier this month, the Minister of Agriculture and Rural Development, Gabriel Mbairobe challenged the new management team of the authority to do what their predecessors left undone.
The newly installed Board Chairman of SOWEDA's Board of Directors, Ediage Apande Herbert and the Director, Besong Ogork Ntui swore to envision agricultural value chain development, reduced youths unemployment and poverty, make available quality planting material, more farm-to-market roads and potable water, amongst others, for the population of the South West Region as they were commissioned into office July 4, 2019.
Taking office at a time when President Paul Biya has underscored the need for agricultural mechanisation, Minister Mbairobe charged the newly installed officials to modernise agriculture and rural development in the South West Region.
"The President of Cameroon pledged to accelerate our progress towards the emergence of Cameroon, through the structural transformation and diversification of the country's economy, increase productivity and second generation agriculture. This requires more efforts to improve on the performance of this Development Authority. Your strategy and innovative plans will require skills and conception to consolidate our status as bread basket of Central Africa. This will go a long way to ensure food security," Minister Mbairobe told the officials.
He further implored them to improve the quality of services, consolidate existing achievements, protect public assets and maintain good relationship with institutional partners, economic operators and technical and financial supervisory authorities.
Dr. Andrew Eneme Ngome had served as Director of SOWEDA for 24 years and the new team must now install a new dynamic to fast-track local development in the South West Region.
Created by presidential decree No 87/1874 of December 17, 1987, the South West Development Authority, SOWEDA, is the prominent seed sower of rural development in the six divisions of the South West Region. It has also contributed significantly to ensuring food security in the region, reducing poverty levels and improving on the livelihoods of the population. The relay baton is now in the hands of Mr. Ediage Herbert and Dr. Besong Ogork Ntui to steer the Region to the next level.