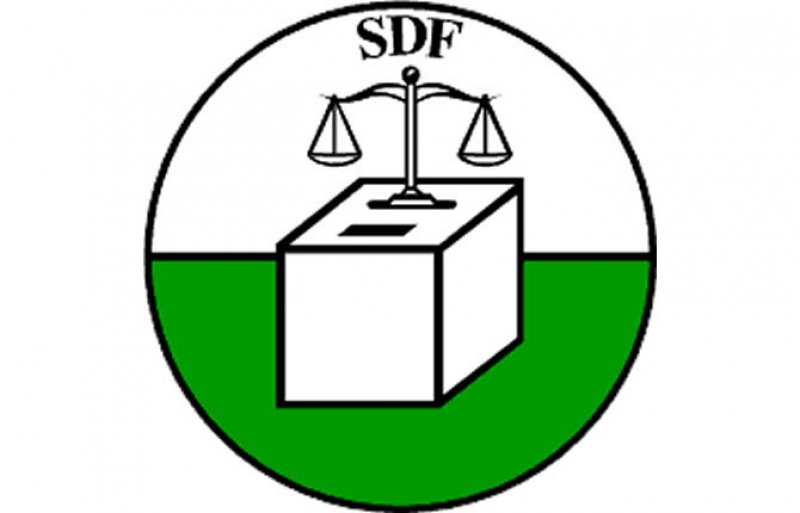 Members of the West regional bureau of the Social Democratic Front party(SDF), have expressed raged over a decision from the party's National Executive Committee(NEC), cancelling recent elections into leadership positions of the Bafoussam I section.


They expressed their disappointments through a petition, addressed the party's supreme body, who took the decision as part of the resolution of the last session of NEC, that took place on the 23rd and 24th of March, 2019.
This is as a result of a leadership tussle, between the SDF MP for Mifi, Honourable Defi Oumbe Sangong, who has served for over twenty years, as president of the constituency and the former mayor of the Bafoussam I municipality, Ngnang Cyril, with both parties claiming they won the elections, whereas local reporters name Ngnang Cyril as winner.
With the motion to cancel elections said to have been tabled by Hon. Defo Oumbe Sangong, of the West section, NEC took the decision to taken in the absence of the other contestant, Ngnang Cyril, with the latter making claims that the decision is in violation of the basic texts of the party.
Consequently, April 28 was set up for fresh elections by NEC to the disapproval of other members of the West, including the regional office.

" We left Yaoundé Sunday, knowing that this election had been validated. But great was our surprise to note that after us, NEC had invalidated this resolution. To our astonishment, we are made to understand that a member of the National Executive Committee had introduced a motion asking NEC to reconsider the decision that had been made the day before. So this motion was in violation of the party's rules of procedure, in particular Article 11 paragraphs A and G. Faced with this forfeiture, the SDF is a party committed to legality, so we decided to first draft a petition to dissociate ourselves from this new way of doing things, from this resolution that was taken the next day. And that the party texts should be respected. Therefore, we maintain the resolution of the executive committee of 23, that is, the validation of the elections held in the electoral district of Bafoussam I by the national secretary to the organization ", confides the West Regional president of the SDF, Florent Tchangop to a West based news site La Liberté Presse.
Faced with his situation, the regional office of SDF West has declared that no elections will hold in Bafoussam I as long as the party supreme house, violated the rule. " NEC cannot make a decision on the 23rd, and on the 24th, someone comes to bring an appeal, before the same NEC", continued Florent Tchangop.
No
Auteur: