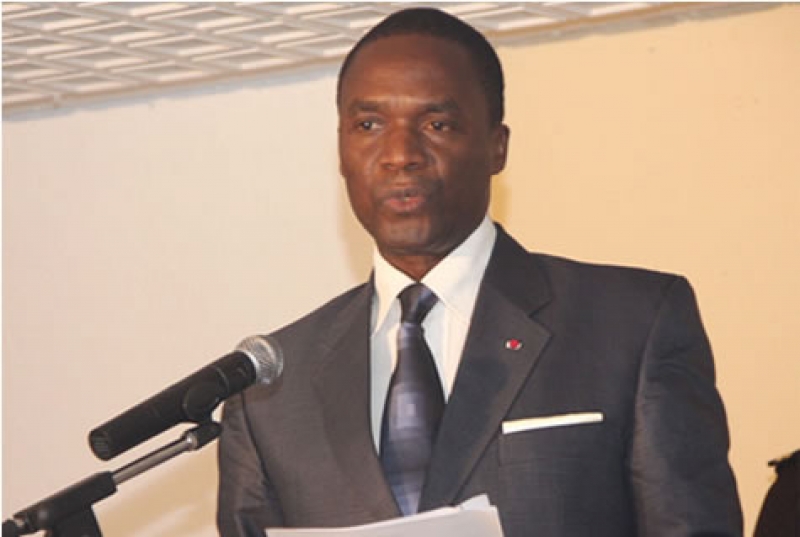 During an installation ceremony of newly appointed commanders of the Ministry of Defense, Minister Joseph Beti Assomo, commanded soldiers, to show respect to civilians and stop terrorising them.
The installation ceremony of Colonel Eyenga Severing as commander of the 21st Motorised Infantry Brigade, Major Eyengue Amougou Allain Wilfred, as Commander of the 21st Motorised Infantry Battalion, and Colonel Ateba Leonard Josue, as Regional Delegate of Ex-Service Men, all took place this afternoon, March 18 in Buea.
Appointed by a presidential decree of March 15, 2019, Joseph Beti Assomo congratulated his scribes, calling on them to protect all state investments such as the Cameroon Development Corporation, amongst others in the South West.
The Minister Delegate at the Presidency in charge of Defense, used the installation ceremony to urge soldiers deployed in the South West region, to remain professional and collaborate with the population as crimes against humanity, intensify in the region. To the defense boss, a cordial relationship between the military and population, will help reduce the increasing crime waves, and bring the region to normalcy.
He extended a friendly hand to separatist fighters, also known as Amba boys, to drop their weapons and get integrated into the society, for the good of the nation. His call for military restrain, comes at a time ,when several reports allegedly accused the Cameroonian military of unlawful executions of civilians and burning of their homes. This act, has caused many to flee into the bushes, trusting Amba boys over the military.
Cameroon's Ministry of Defense has for a while, been concerned with degrading insecurity threats in the Anglophone regions, East, Adamawa and Far North regions. A National security meeting took place in Yaoundé on March 11, to map out strategies on how to tackle insecurity challenges, in the days ahead.
Auteur: