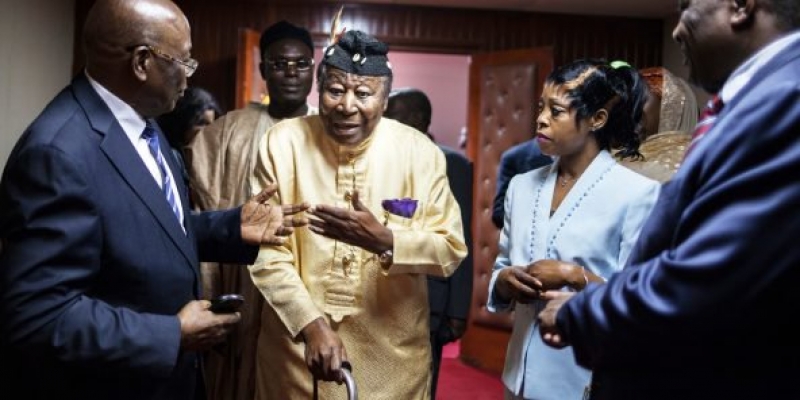 Few hours after the lower house of the National assembly called on foreign partners to support, rather than criticise Cameroon, the oldest member of the Senate, Nfon Victor Mukete, bluntly asked these foreign collaborators to stop meddling in the country's affairs.
He made this statement during the opening ceremony of the upper house of the National Assembly late Tuesday, March 12, which will see the voting of a new bureau. The eldest Senator of the house, defended government's stance on the jailed political party leader, Maurice Kamto and added that, " no state in the world gives a category of citizens the right to conspicuously violate the law which organises the society". He further said cooperation ties with foreign countries should be done with mutual respect for the benefit of all.
Senator Mukete's comments comes on the heels of numerous foreign critique to government's handling of both the Anglophone and the Cameroon Renaissance Movement (CRM), crises.
The recent comeback of US Assistant Secretary of State Tibor Nagy on human right violations in Cameroon has been a slap to the government of Cameroon whom despite press releases to convince the diplomat and the world, that everything was under control in Cameroon, the American official reiterated this Tuesday March 12, that it was maybe time to take the deadly crisis in Cameroon to an international forum.
Talking to reporters during his ongoing tour on the African continent, Tibor Naguy, on March 5, raised similar concerns about Cameroon, which was rejected and condemned by government spokesperson, Rene Emmanuel Sadi, who said the diplomat had a poor mastering of the aforementioned situations.
Auteur: