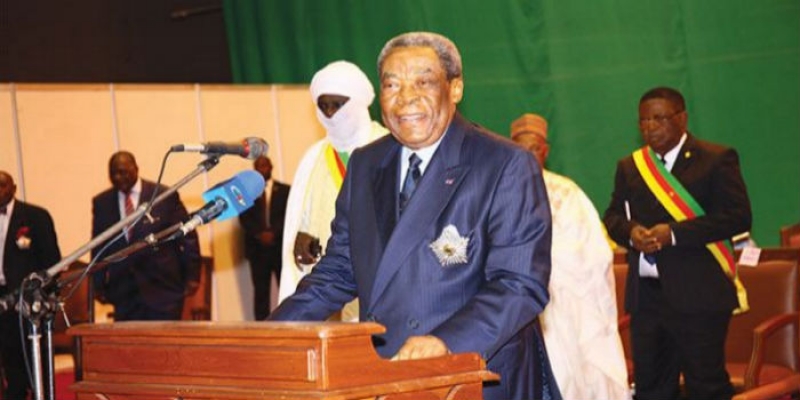 Marcel Niat Njifenji, President of Cameroon's Senate has pleaded with the international community to support the country's moves towards restoring peace in its restive regions and to preserve her unity and territorial integrity.
As he opened the Second Ordinary Session of the Senate for the 2019 legislative year Monday, June 10, Niat called on Cameroon's foreign friends and partners, especially those that have already faced or are facing separatist threats and/or terrorist violence to support the country's moves for peace, to preserve unity and territorial integrity, by drying up the financing of terrorist activities on the territory.
Senator Niat Njifenji insisted that the Senate vehemently condemns all attempts to destroy the unity and image of Cameroon from within and without the country. He said the President of the Republic Paul Biya and the government are working tirelessly for a return to peace and security in all the regions of the country, particularly those under threat.
He saluted Cameroonians for actively celebrating living together and national unity on May 20 during the 47th National Day of the country. He would then reserve very stern words for the media.
Niat called on the media to take its responsibilities and desist from their addiction of spreading fake news which give a boost to those whose sole aim or political programme is to destabilise the country, destroy its image or harm its interests. He also indicted the media for promoting hate speech.
Focusing on the socio-political crisis in the North West and South West Regions, Niat condemned the calls for division, hate and identity closure, as well as acts of violence that are perpetrated even abroad. Niat hailed Biya for all the initiatives taken so far to bring back peace and security for the benefit of all.
He particularly saluted the recent peace mission of the Prime Minister, Head of Government Dion Ngute Joseph to the restive regions.
The President of the Senate called on his colleagues to support government towards peace efforts and for the resolution of the socio-political situation in the country.