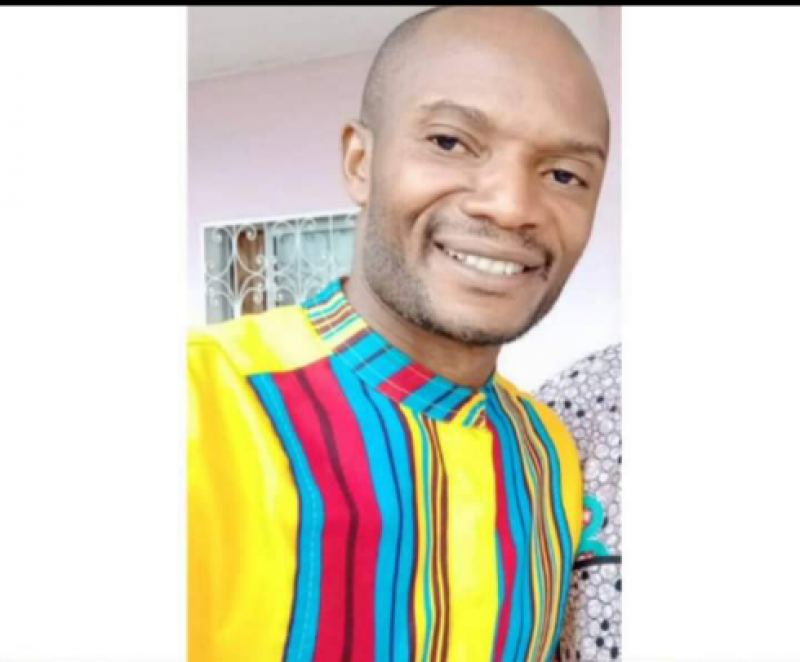 Armed separatists in Ndian Division, South West Region of Cameroon have killed Mabia Johnson Mudika, Divisional Delegate of Economy, Planning and Regional Development, open sources say.
The 42-year-old civil servant, reports say, was killed Friday, June 18, 2021, three days after he was kidnapped by armed separatist fighters along with five other Divisional Delegates.
At around 9 am on Tuesday, June 15, 2021, officials say armed separatist fighters abducted six divisional delegates in Misore-Balue village in Ekondo-Titi Subdivision, near Mundemba.
Nwafua Lawrence Forwang, Senior Divisional Officer (SDO) for Ndian Division told Equinoxe Television that those kidnapped include:-
-the Divisional Delegate of State Property, Land Tenure, and Surveys
-the Divisional Delegate of Housing and Urban Development
-the Divisional Delegate of Water and Energy Resources
-the Divisional Delegate of Small and Medium-Sized Enterprises Social Economy and Handicraft
-the Divisional Delegate of Economy, Planning and Regional Development
-the Divisional Chief of Service for Surveys
According to Equinoxe TV, the abductors identified themselves as separatist fighters led by a certain General Ten Kobo who hails from Bekora in Ekondo Titi Subdivision.
The SDO for Ndian is quoted as saying that he is in communication with the abducted divisional delegates who are being held in two separate camps. The armed fighters are said to be demanding FCFA 28 million to free those in one of the camps and FCFA 32 million for the others.
Reports say those abducted were on a mission to demarcate and plant pillars on a parcel of land to be allocated to the electricity utility company, ENEO. The company seeks to construct a power plant that will stabilize the electricity supply in Ndian Division.
Administrative and security officials are said to be working round the clock to free the captives as family members become restless, especially with the death of Mabia Johnson Mudika.
On Thursday, a separatist who identified himself as Don Pascho appeared in a viral video demanding a ransom of FCFA 1 billion. However, the leader of the kidnappers is quoted as saying that the top civil servants in captivity will "be used as an example". The lifeless body of Mabia Johnson Mudika was reportedly found after the utterance of the rebel leader. The fate of the five other captives remains unknown.
The remains of Mabia Johnson Mudika are said to have been transported to Limbe through Idenau. They have been preserved in a morgue.
Cameroon-Info.Net recalls that on February 11, 2018, Marcel Namata Diteng, the then Divisional Officer of Batibo was kidnapped by separatists and the government later announced he was assassinated in captivity. Later on March 10, 2018, armed separatists kidnapped Animbom Aaron Akiabom, the then Regional Delegate for Social Affairs for the North West Region. The armed men would go on to kill him while he was in their custody.
Cameroon's state forces have been battling to dislodge armed separatists who pitched their tents in the North West and South West Regions since Anglophone protests transformed into an armed conflict in 2017.
Corporate demands by Common Law Lawyers and Anglophone Teachers led to protests in November 2016. The street demonstrations later morphed into ongoing running gun battles between state forces and armed separatist fighters in the predominantly English-speaking regions, leading to untold destruction of human lives, their habitats, and livelihoods.
Tit-for-tat killings, kidnappings, arsons, maiming, and outright terror have become part of daily lives in some parts of the English-speaking regions.