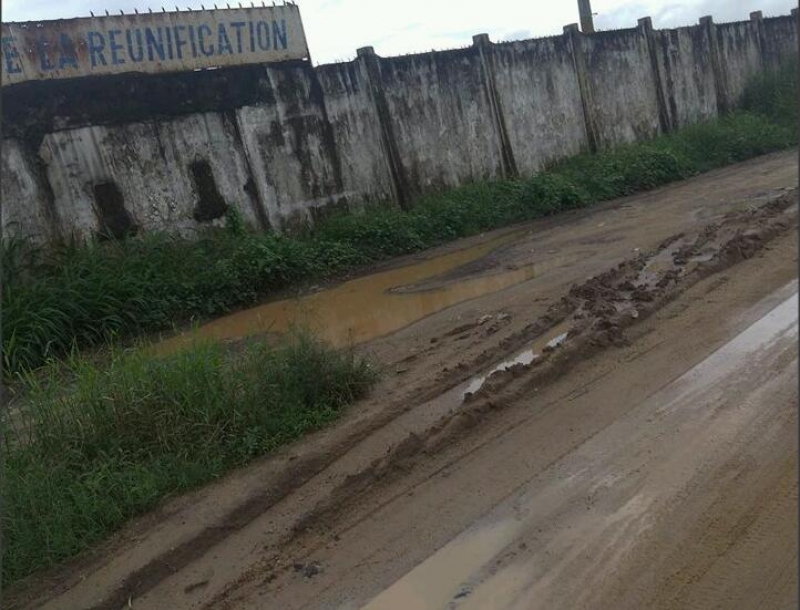 The reunification stadium in Douala, is in an advanced state of dilapidation. In effect, the situation of sports infrastructure in Cameroon is deplorable. No discipline can boast a standard playground, not even football which has propelled Cameroon to international glory. The situation of sports facilities in Cameroon leaves much to be desired notwithstanding the country's successes at continental and world levels.
Any visitor to Cameroon would be shocked at the state of the football stadiums in the homeland of the lions. The situation of sports facilities is a direct contrast to the popularity of Cameroon's national football team and world football legends such as Eto'o fils, Roger Milla, Patrick Mboma.
So far, Cameroon still holds the rights of hosting the 2019 African cup of nations, despite controversies of its unpreparedness in terms of infrastructures and many other pitfalls.
The photos attached here are photos of the Douala reunification stadium, which should play host as a training ground during the upcoming competition. The stadium is operational full swing. Gate fees are paid to watch matches. There is the director of stadium, who siphons resources made from this stadium, but never thinks for once that the stadium should be renovated. Watch the images below: