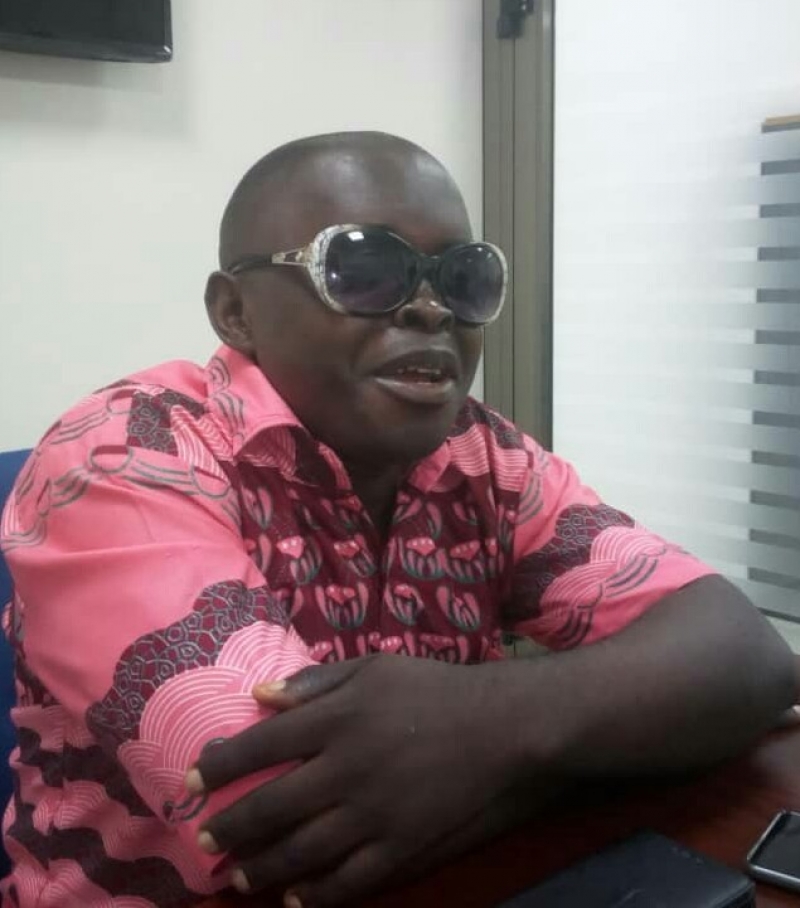 36-year-old Peter Tonain, has ended a three month internship with mobile network company (MTN), hoping to see the company create services/products, adaptable to Persons With Disabilities (PWDs).
Uncle P as he is popularly called, was talking during a discussion with reporters on Monday August 19 in Douala, where he said the internship was beneficial to him, as he had the opportunity to work in a professional, friendly environment, and was chanced to benefit economically from MTN, at the end of his training.
He however regretted that more PWDs are joining the digital era and also need services that are favourable and accessible to them.
" They should design their services in such a way that PWDs should have a sense of belonging in the company. They should develop their products in such a way that when a PWD comes in, the PWD should have access and shouldn't go through a third party, before understanding a product or service." , Uncle P suggested.
Peter Tonain is a PHD student of the University of Buea and is currently working on his thesis which focuses on social corporate responsibility.
He revealed that choosing MTN for his internship is based on the fact that the company has cemented its links with PWDs and the school administration of the University of Buea, by providing equipment to the UNESCO Lab of his school, which is essentially for persons with special needs.
It was thanks to the head of the UNESCO team, who encouraged him to apply for the internship, that he finally did and got a place at MTN.
He encouraged the company through a document he drafted at the end of his internship to support activities of persons with disabilities, while using same occasions to relate with PWDs through friendly and accessible services.
" I discovered MTN has a lot of services that it spends on the general public, like yabadoo and other apps and they are selling to the public. I also suggested that PWDs have so many products or serviced that can be packaged and sold to the general public.", he added.