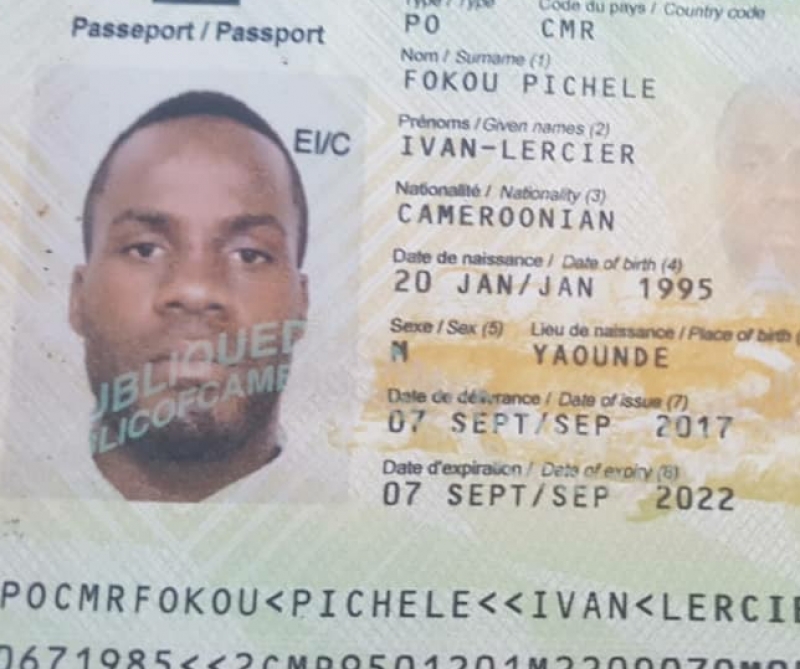 The body of a Cameroonian named Fokou Pichele Ivan-Lecier has been recovered from a lake in European country, Belarus.
A picture of his corpse and identification documents have been circulating over social media, with a message which indicates those keeping his corpse, need to reach the victim's family.
" ....a Cameroonian guy who cane into the Republic of Belarus about three months ago as a footballer or student, jumped into a lake and drowned", read the statement.

Born on the 20th of January 1995, late Fokou Pichele was born in the nation's capital, Yaoundé. He lasted did his identity card on the 7th of September 2017, which gives the clue that he might have been a resident in Yaoundé.
Belarus is one amongst countries in Europe, which doesn't have a Cameroonian embassy, making a process such as a death case and repatriation of corpse complicated. Some agree it is however one of the least complicated visa processes, attracting many Cameroonians who want to live their country by all means.
Reports say Pichele had travelled to the country as a potential footballer. No one seems to know why he suspectedly committed suicide as all the note says Is that he jumped in water and drowned. He might be buried in a public cemetery in Belarus, if his family doesn't get to identify his body.
Auteur: