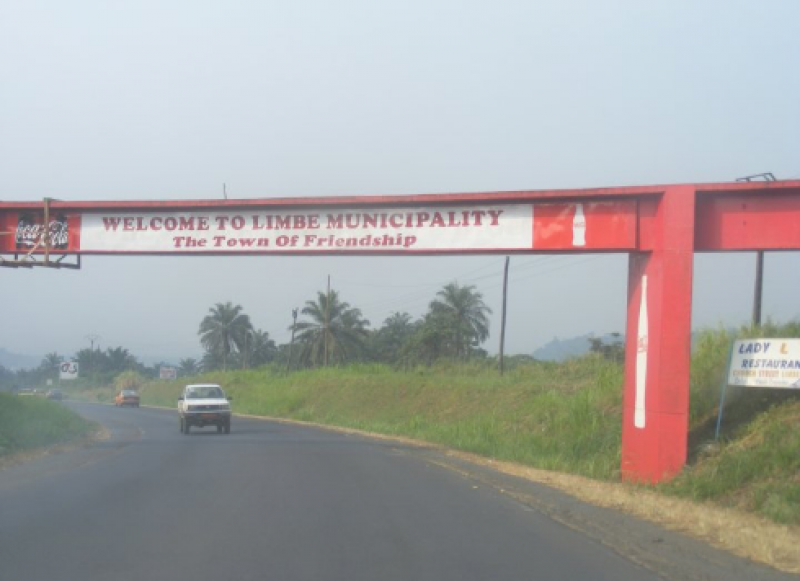 Three children "abandoned" by their mother in Limbe are now in the hands of administrative authorities, an official said Friday.
Mujingni Irene Mubat epse Manga, Divisional Delegate for Social Affairs in Fako Division announced that the woman whose whereabouts remains unknown abandoned two boys and a girl in Limbe Thursday morning.
"The Divisional Delegate for Social Affairs in Fako announces that three children – a girl aged about 5 and two boys aged about 2 and 7 – were abandoned by their mother in Limbe in the early hours of Thursday, November 26, 2020, to an unknown destination," read an announcement sent to the state-run Cameroon Radio Television, CRTV, Buea Friday, November 27, 2020.
The seven-year-old boy is quoted as saying that he attends Government Primary School Yato in Dibombari Subdivision, Moungo Division of Cameroon's Littoral Region.
"He equally said that their mother is called Sally Tabe and their names are Samuel Eto'o Fils, Nouna Louise, and Richmond," the social affairs delegate said without giving further details.
She however said anyone who knows the runaway Sally Tabe should contact the Fako Divisional Delegation for Social Affairs in Limbe.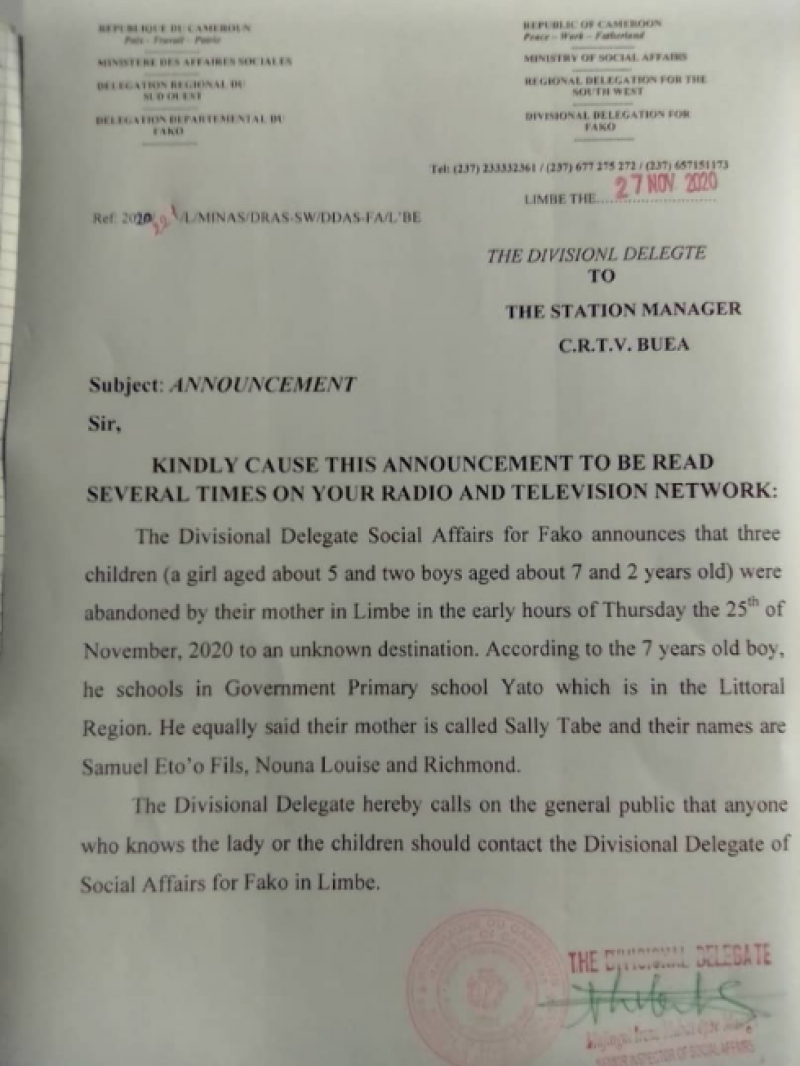 It is not known if the woman in question is one of those displaced by the socio-political crisis ongoing in the country's North West and South West Regions.
Cameroon's state forces have been battling to dislodge armed separatists who pitched their tents in the North West and South West Regions since Anglophone protests transformed into an armed conflict in 2017.
Corporate demands by Common Law Lawyers and Anglophone Teachers led to protests in November 2016. The street demonstrations later morphed into ongoing running gun battles between state forces and armed separatist fighters in the predominantly English-speaking regions, leading to untold destruction of human lives, their habitats, and livelihoods.
Tit-for-tat killings, kidnappings, arbitrary arrests, arsons, maiming, and outright terror have become part of daily lives in some parts of the English-speaking regions.
According to UN estimates, more than 679,000 people are currently internally displaced in Cameroon's North West and South West Regions, in addition to the almost 60,000 who have crossed the border seeking asylum in Nigeria.