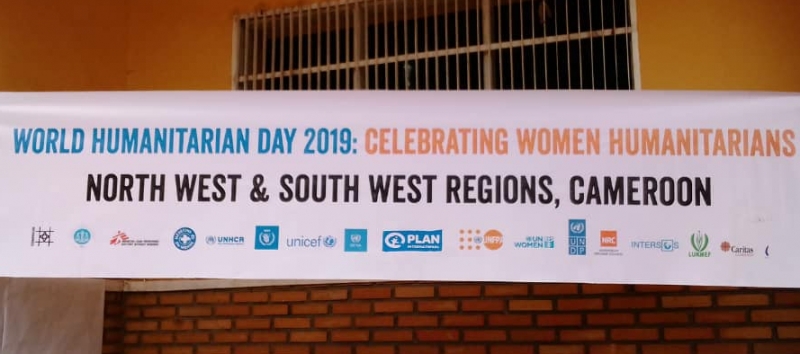 The representative of UN Women North West has made a call on all women who have been violated in the course of the sociopolitical unrest in the Anglophone regions, to report their problems to the United Nations Women network, which is there to assist them.
Mary Nyuybir was speaking in Bamenda on Saturday August 17, on the occasion to mark World Humanitarian Day 2019, which focuses on the contributions of female humanitarians throughout the world, who risk their lives in the course of duty, and rally support for people affected by crises.
Some of these women's stories have been unsung, reasons why the United Nations selected August 19 each year to honour these women working on the front lines in their own communities affected by crises.
Ms. Nyuybir said this year's celebration in Bamenda, was an opportunity to rally women affected by the crises, in order for them to better understand the role of humanitarian organisations especially the role UN women play in these hard times. She regretted that despite calls on women to speak up and report cases of Gender-Based Violence (GBV), many continue to die in silence.
UN Women Cameroon works in four themes which involves Leadership and Political Participation, Economic Empowerment, Violence Against Women, and National Planning and Budgeting.
"We are improving or supporting women and girls who are affected by the conflict in North West. We want to create a safe space for people who have been affected by GBV and try to support them economically", said the UN Women representative to the NW.
Apart from highlighting the cool attitudes some affected women have towards genuine aid offered to them, she mentioned insecurity and dependency as being a set back to them.