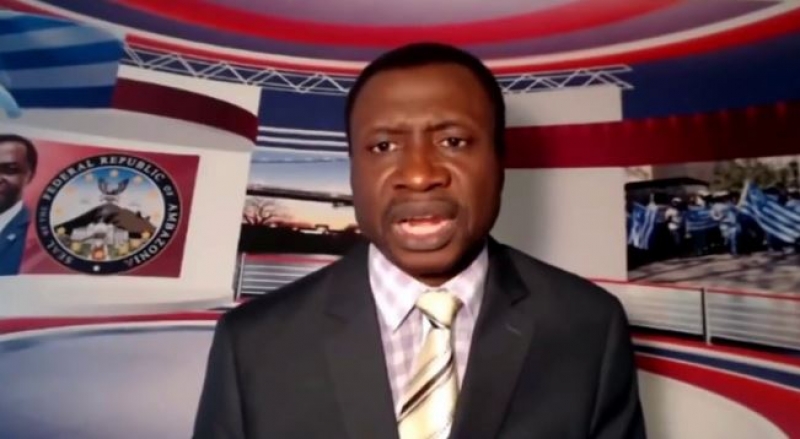 It has been revealed that the US Federal Bureau of Investigation, FBI, is finalizing investigations on the possible arrest, detention and repatriation of two prominent Ambazonia leaders, Interim Government Communication Secretary Chris Anu and Tapang Ivo, also known as 'General Ivo'.
The news featured in the Guardian Post newspaper, Cameroons lone English language daily outlet in its Tuesday edition confirmed that if arrested, the Ambazonian Communication Secretary could be jailed for three years in the US while Tapang Ivo will be sent back to Cameroon to face justice.
Contacted by Guardian Post, Chris Anu said his arrest will be betrayal of America's string adherence to values of liberty and free speech.
Meanwhile Tapang Ivo Tanku said, "I am liberation fighter. No man born of a woman can stop me from liberating my people dying in slavery. Whether you are Ambassador or Soldier, I reserve my legitimate rights to fight for protection and equality of women and children whom you neglected when they begged you for rescue."
The information came just hours after the US Ambassador to Cameroon condemned hate speech by some 'tiny Cameroonians' living in the US, going by his description.
He called on the Government of Cameroon to open dialogue with disgruntled Anglophones while calling for ceasefire on both sides.
His call was received with mixed feelings as many Anglophones chastised him with some suggesting that he might have taken bribed from the State.
Peter Henry Barelin later told Equinoxe Television that his country can only intervene in the crisis if she is invited to mediate.