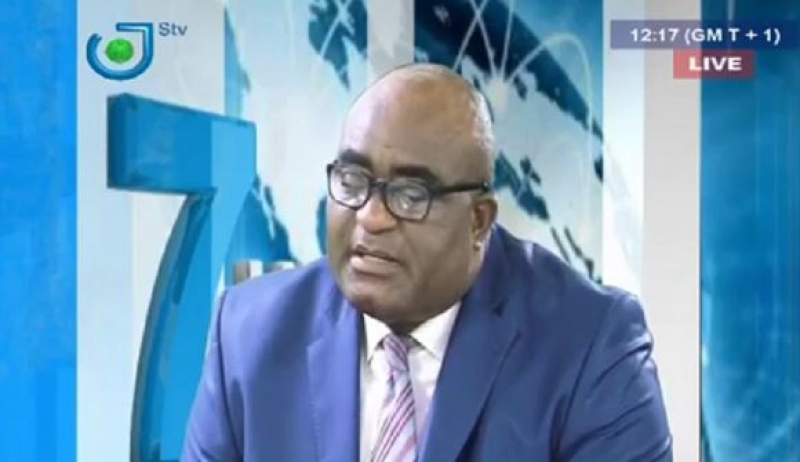 Since Sunday June 3, 2018 after his declaration son a debate program over STV, a private Television Channel in Douala, reactions have poured in from all over Cameroon and the world, decrying hate speech detected when he said Anglophones are ungrateful set of people.
During the program "Carte Sur Table" , anchored by Dipita Tongo, with Panelists like Celestine Djamen, the learned Professor reacting to a question on the current Anglophone crisis said, that based on entrance examinations into schools like IRIC, ENAM, EMIA and others, Anglophones are unable to make it because they are not intellectually sound like other regions.
He said it is based on the magnanimity of President Paul Biya that some Anglophones are taken into these schools due to regional balance.
But this has not been diluted well by English speaking Cameroonians who saw this as a slap on their faces especially the fact that he said they were ungrateful.
An anonymous source reacts that, "Stupidity can be expressed in so many ways, how this man obtained his professor title? "Okrika professor." Any 'garri' boy without a published book can become a professor. These are the idiots controlling this country. No wonder everything is in total shambles."
Ernesto Atem adds that, "I just went through that video anxiously thinking I will hear him say excluding Yang, Musonge, Atanga Nji Chief Mukete, Muna, Osih etc. He did not exclude them. I asked myself why this professor said such of Anglophones. Then I realized he is correct because all the top Anglophones in the country are same. In My Opinion Professor Nyamding is correct. The Anglophones he knows, those in Government behave like him."
Barrister Agbor Balla, has also condemned the outing of Professor Nyamding calling it an insult to intellectualism of Anglophones.
Auteur: