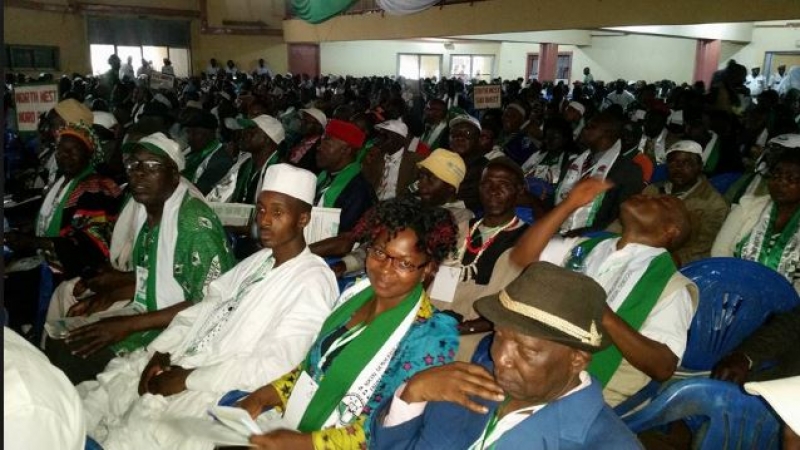 The National Executive Committee, NEC, of the Social Democratic Front party, SDF, has decided to intervene in the ongoing leadership tussle that has taken centre stage within the party in the South West region.
Members of NEC on Saturday resolved to end the brawl by appointing a caretaker committee to run the party in the region before fresh elections are conducted.
The Guardian Post reports that NEC rejected Martin Ndobegang Forcha, former Mayor of Kumba 1 Council and former regional Chairman and Daniel Moukondo, Mayor of Tiko who have been fighting to occupy the post.
Eloundou Joseph, first deputy Mayor of Tiko Council in the South West, was appointed as head of the committee, while Valentine Nganda, former Mayor of Toko will be assisting him. Other members include: John Efokoa, Celine Kembeng, Tambe Agbor among others.
The party used article 18.8 which allows for dissolution of any executive when life of the party is at stake.
Daniel Moukondo was reportedly elected in Kumba on June 2, 2018 to replace Martin Ndobegang but since then; there have been opposition voices to the election.
The crisis deepened when Electoral District chairpersons of Fako and members of the Regional Executive committee held a meeting in Mutengene on June 7 and rejected the alleged election of Moukondo.
The resolutions which were sent to the national Chairman, Ni John FRU NDI, noted that the timing of what they described as political mischief geared at tarnishing the image of the party.
They had called on NEC to take its statutory responsibility by instilling discipline and sanity within the ranks of the party in the region.
This new twist means that the National Organizing Secretary, Ndangle Kumase, former Mayor of Douala IV Council will have to put more efforts to bring the warring factions to one thinking cap in order to pave way for fresh elections.
Auteur: