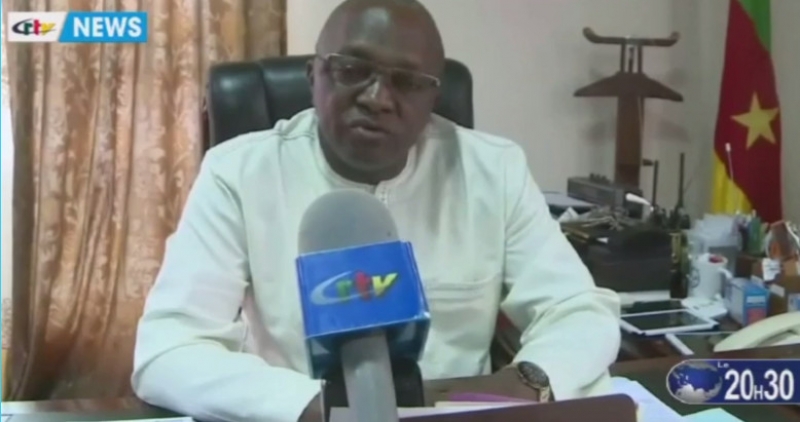 South West Governor, Bernard Okalia Bilai has told the Press that the region which his commands is under control despite recent upsurge of insecurity in some Divisions.
He mad the reassurance at the weekend in his office in Buea amidst tense security situation in the region. Governor Okalia said, "We have exchanged with SDOs and regional Defense Forces; the region is under control. There are some disturbances but with the collaboration of everybody, entire population, people of goodwill, traditional rulers, political leaders, elites and the media, I think we will overcome all those challenges."
During the meeting, participants raised security concerns on some major events upcoming such as back to school, AFCON 2019, elections among others.
The Governor said, "We are preparing for future events, back to school will soon be knocking, all those activities begin now, that is why we invited all stakeholders. We want to continue to sensitize the population to know that the truth is that they should come back to their homes."
Bernard Okalia Bilai also appealed on those who have fled their homes because of Anglophone crisis to go back to their respective homes, "They should not be afraid of Security forces, instead they should be reassured when the forces of law and order are there. The elites will invite them to come back and traditional rulers should sensitize them to come back. We cannot dialogue with people who are in bushes," he said.
The south west regional Governor said what those in bushes cannot help the situation, he assured that when they will come back to the village, discussions will continue. "We need to stop violence and come back to normal before any other initiative," he bemoaned.
Instead of going to bushes, they should come back to their villages, we have many things to offer to them, we are preparing for the AFCON 2019, there is much in stock for them.
Auteur: