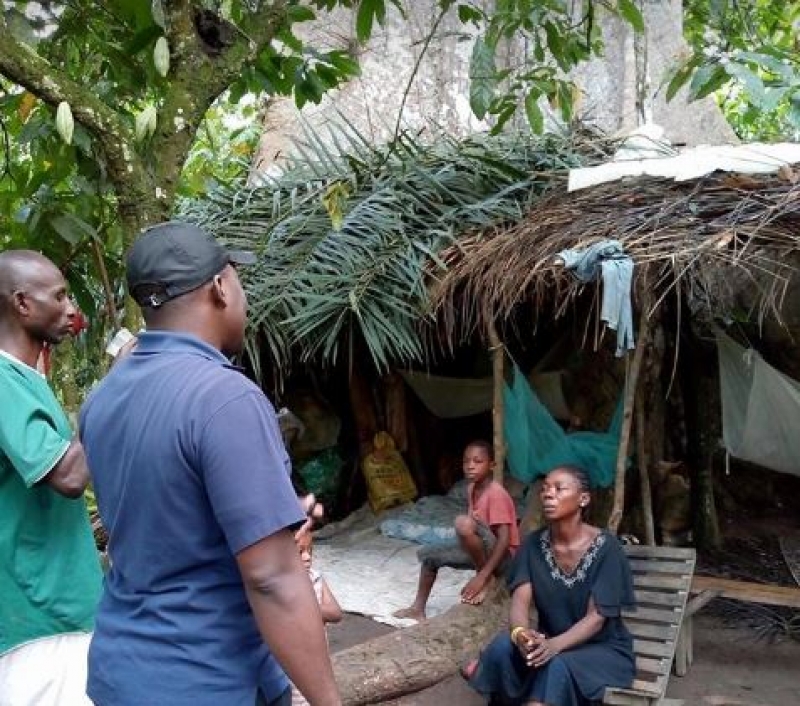 Hundreds of families fleeing war in some villages in Meme Division in the south west region are being hosted by churches and radio stations in Kumba.
The number of internally displaced persons doubled Monday after serious exchanges of gunshots between Soldiers and Ambazonia fighters in localities of Teke and Mambanda all in meme Division.
The tension that existed early Monday forced men, women, children to trek from Teke, Mambanda to Fiango where they headed to the Catholic Church which has been hosting dozens of civilians fleeing army brutality.
Another group of internally displaced persons are being hosted by Ocean City radio; a Kumba based private radio station.
There were also gunshots in Ekona, Muyuka Subdivision early Monday as locals were caught up in the fight between Soldiers and Ambazonia fighters.
Thousands have in the last couple of months have been displaced in several villages perpetrated by military.
The villages have been burnt, livestock, farms and other properties looted and destroyed.Statistics have it that over 90 villages have been razed by military since Anglophone crisis took a different twist last October. Soldiers like Ambazonia fighters have both died in cross fire but villagers have been worst hit in the process.
Meme Division has suffered severely in the ongoing crisis especially areas like Konye where villages have been razed and many killed. While some people have had the opportunity to run to areas where they could be hosted by goodwill individuals, others have fled into bushes where they have been taking refuge for months now.
Humanitarian issues have been tabled as those in bushes lack food, shelter and other basic needs to survive the wild climate in the forests.
Auteur: