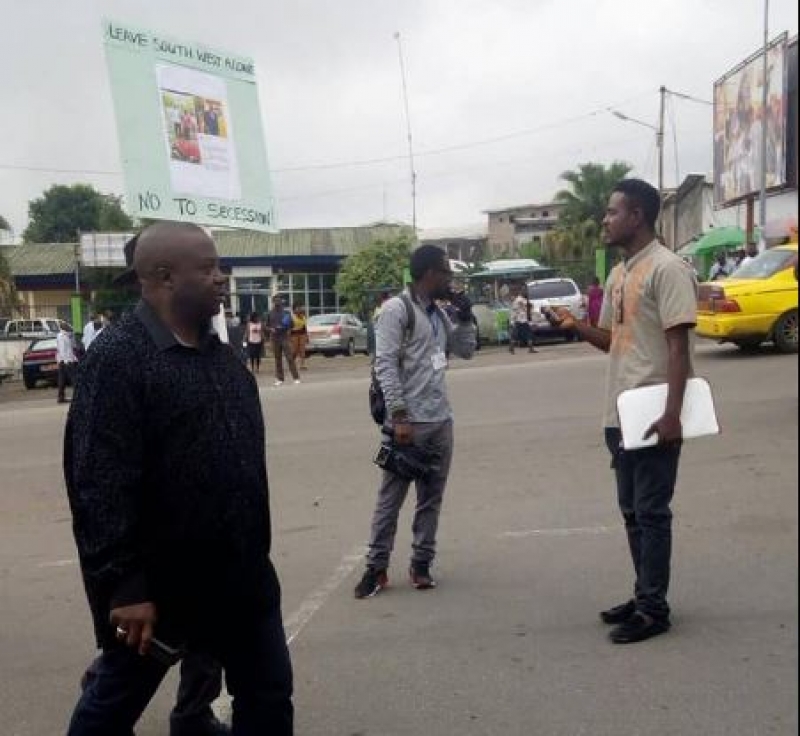 The people of Buea Subdivision in particular and Fako Division in general have massively boycotted a march-past organized by the controversial Mayor of Buea Council, Patrick Ekema Esunge.
The protest according to the Mayor was to demand the release of some 7 Chiefs abducted by suspected Ambazonia fighters , reject calls for secession but beneath it, call for 'strangers' referred to by Bakwerians as "graffi", from the North West region.
Calls for return-to-your-region had intensified recently with mainly Bakwerians championing the course which has failed woefully.
That is why Tuesday's protest registered low turn-out. Majority of those who took part in the xenophobic scheme were mostly Council workers who had been threatened to do so or lose their jobs. This reporter also gathered that even contractors of the Council were told to take part and could bring their relatives.
But no matter the huge mobilization and radio announcements, only about 164 people attended the parade from Clerk's Quarter to the South West Governor's office.Despite this low turnout, Mr Ekema boasted that it was a success because he was expecting less than 10 persons.
The protesters, some hiding their faces, held placards denouncing the planned All Anglophone Conference in Buea, where Ekema said the initiator, Cardinal Tumi should take it to his own region, North West region insisting that Buea is not ready to host the meeting and not even an approval from the Presidency will make him allow that happen.
After the march, a message was read at the governor's office and transmitted to the President of the republic through South West governor, Bernard Okalia Bilai.
Shortly after the march, the Mayor unsealed shops which remained closed for about a week following a respect of ghost town spearheaded by pro-independence fighters. The Mayor said it was a sign of good faith.
Auteur: