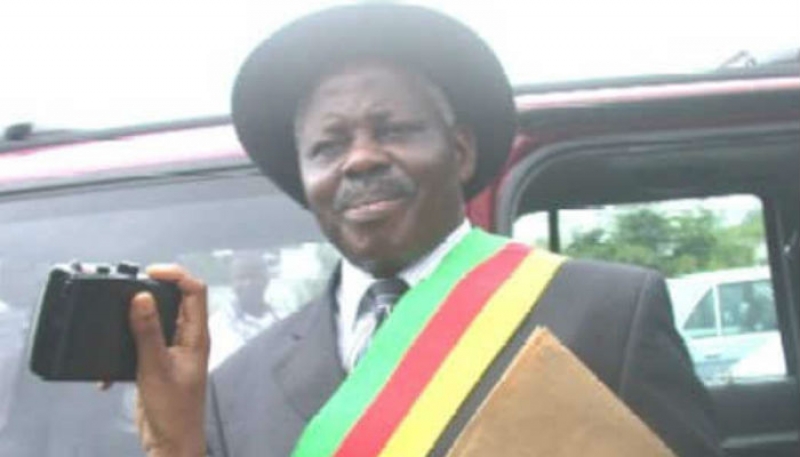 This was done during a press release issued yesterday. PAP joins the consortium people of no school resumption come 2017/2018 academic year in The Anglophone regions. Calls for the release of their Chairman Ayah Paul Abine and others in jail. Below is the press statement.
Popular Action Party, PAP has been an active crusader for the peaceful resolution of the Anglophone Crisis,it calls for ;
– the unconditional release of HRH Hon. Lord Justice AYAH Paul ABINE (the PAP President) and all others abducted in connection with the ongoing crisis;
– the organization of a constructive dialogue in the Anglophone Regions;
- It follows that the solutions proposed by the Government are cosmetic and glaringly ill-intentioned.
In view of the above, Popular Action Party, PAP cannot in good conscience call for school resumption. We join our voice with that of the people of the Anglophone Regions to boycott 2017/2018 academic year in Anglophone Cameroon. Such a boycott will automatically end from the day the Government of Cameroon commits to genuine efforts in resolving the problem as mentioned above.
Akoson A. Raymond,
PAP SECRETARY GENERAL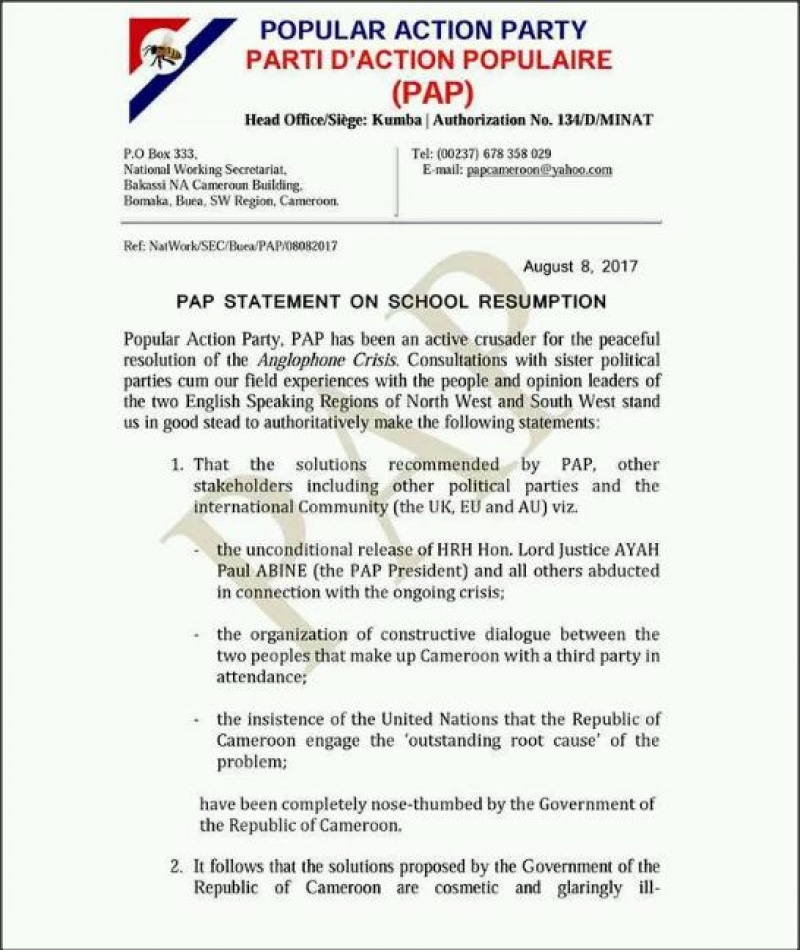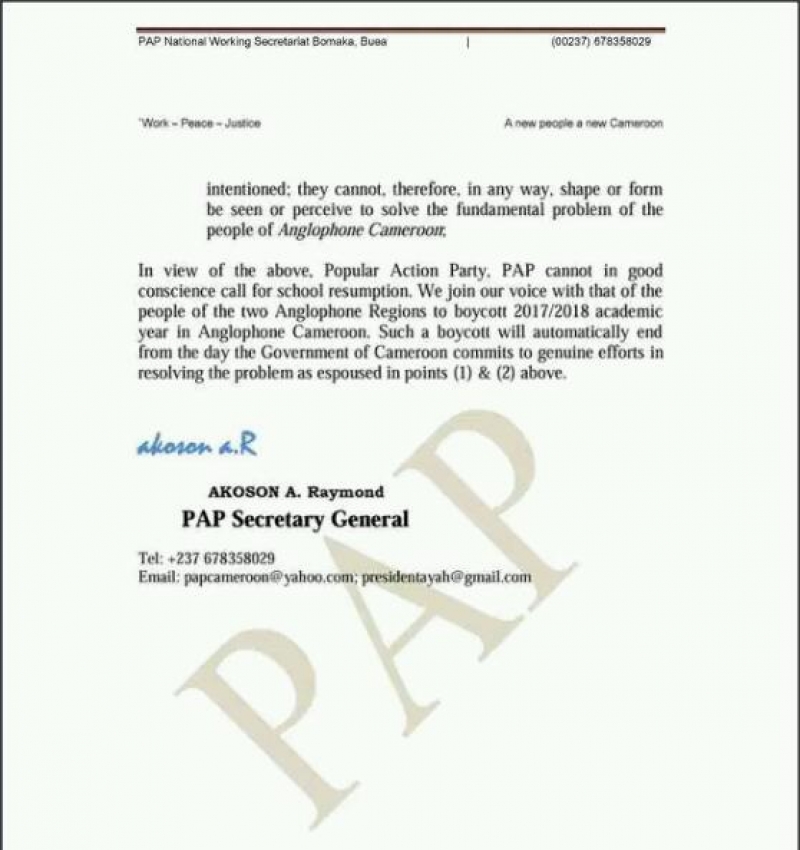 Auteur: