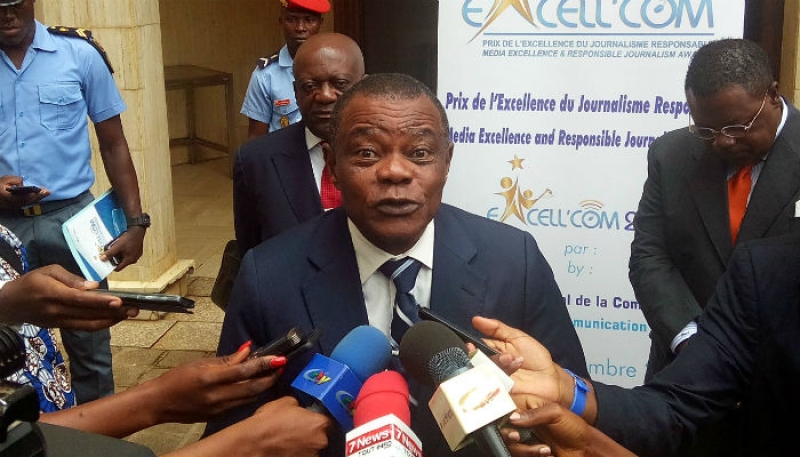 The President of the National Communication Council, NCC Peter Essoka will be in Bamenda this Thursday January 11, 2017.
According to the Douala based radio, Radio Equinoxe, the visit of Mr Essoka is to meet with local Journalists in a meeting to discuss the stakes in the ongoing crisis rocking the two English Speaking regions and how they as Media men and women can cover the vents without creating social unrest or preach hate speech.
This comes on the heels of the closure of local based radio in Bamenda, Hot Cocoa Radio FM 94.0 for illegal exploitation and broadcasting which incites violence in their interactive program called the 'Biggest Breakfast Show'.
According to reports gathered from Equinoxe radio, the Regional Delegate for Communication NWR Dr Louis Marie Megne, only Pater Essoka can decide whether or not Hot Cocoa should remain closed for the time being.
According to the regional order brandished on the seal letter, the interactive program has been helping to fuel the existing crisis in Bamenda.
According to the Presenters they received several calls from anonymous callers after last Fridays edition threatening that the station will be closed down. The program did not go on air Monday and Tuesday.
Auteur:

Wilson MUSA
contact@cameroon-info.net
@t_b_d